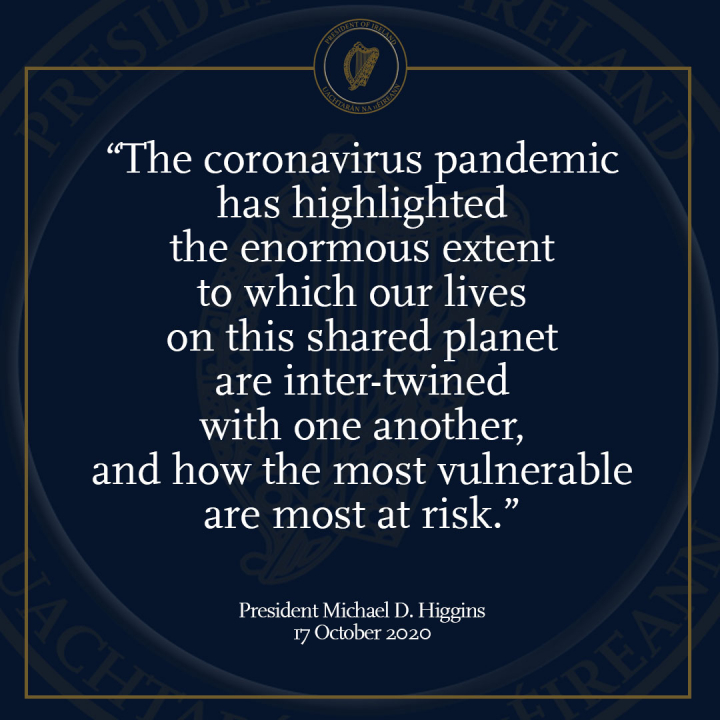 President Higgins published a special message to mark the United Nations Day for the Eradication of Poverty.
The United Nations have designated 17 October as the International Day for the Eradication of Poverty, as a day to acknowledge the effort and struggle of people living in poverty and a chance for them to make their concerns heard.
In his message, President Higgins reflected on the impact of the global Covid-19 pandemic on the world's poorest communities, and called for greater international cooperation "to shield the vulnerable and empower those most in need."
The President's message is available as audio, video and text.
"All of us have had to come to rely on the solidarity of others, in a renewed awareness that no-one will be safe from the virus until every one of us is."
Related events: