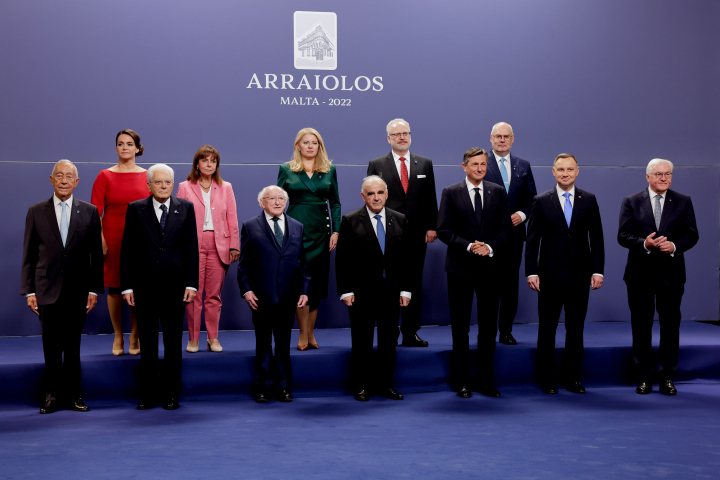 President Higgins, accompanied by his wife Sabina, has travelled to Malta to participate in the annual meeting of the Arraiolos Group of 15 non-executive European Presidents.
This year marks the 65th anniversary of the signing of the Treaty of Rome and the meeting, hosted by the President of Malta George Vella, will focus on a stock-taking of the working of the EU institutions in the context of the anniversary, the future of the European Union and current and global challenges.
The Arraiolos Group is an informal meeting of Presidents of European Union member states. Meeting once a year, the Arraiolos Group, named after the Portuguese town where the first meeting took place in 2003, provides a political forum for the Presidents of parliamentary republics in the EU to consider responses to the challenges facing their societies, and to promote the principles of multilateralism.
To read the President's statement following the meeting click the News Release tab above.
Related events