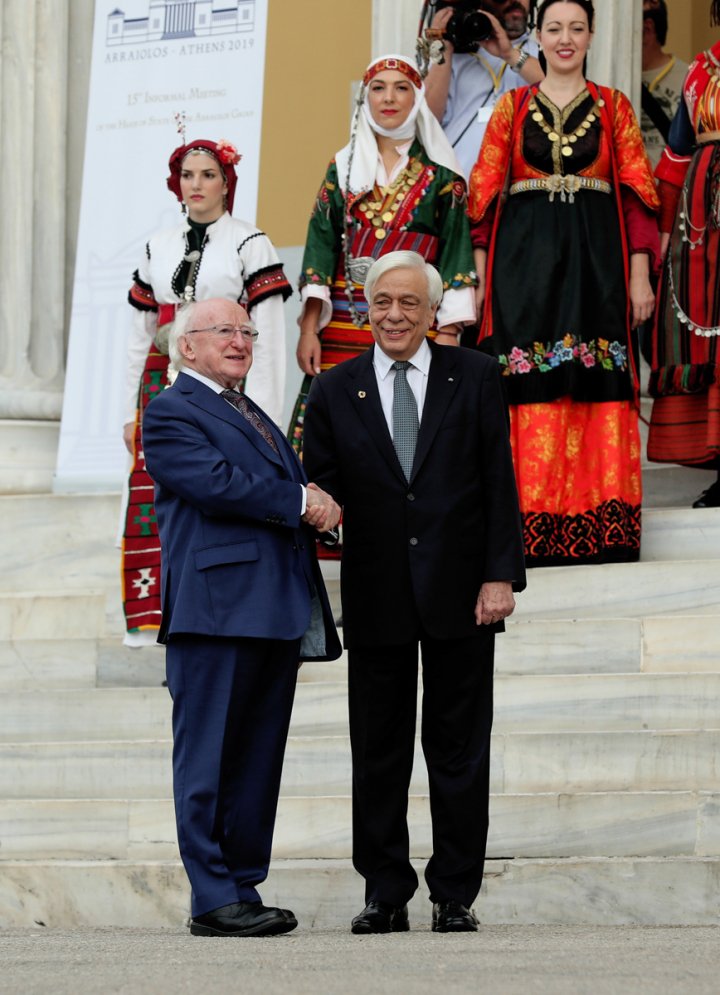 Thirteen EU Heads of State attended the 15th meeting of the Arraiolos Group, which was held in the historic Zappeion Building.
The Heads of State from Bulgaria, Croatia, Estonia, Germany, Hungary, Ireland, Italy, Latvia, Malta, Poland, Portugal and Slovenia, in addition to the host country of Greece, were all present.
This year's meeting of the group of EU Heads of State discussed joint efforts to consolidate European integration and was divided into two working sessions; the first session concentrated on dealing with current economic challenges and the refugee crisis; and the second focused on modern security challenges to the EU.