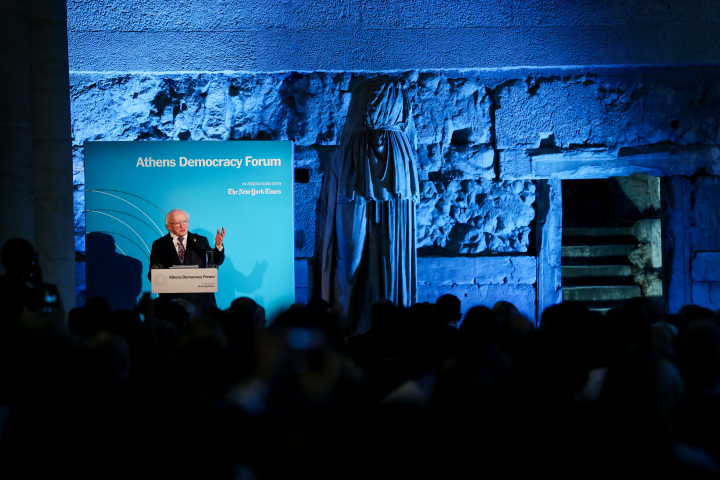 The President of the Hellenic Republic, H.E. Prokopios Pavlopoulos invited President Michael D. Higgins to deliver the 2019 Aristotle Address in Athens.
The Aristotle Address, which had previously been given by the President of Greece and UN Secretary General Kofi Annan, is the highlight of the annual Athens Democracy Forum, hosted under the auspices of H.E. the President of the Hellenic Republic, Mr. Prokopios Pavlopoulos, and organised in cooperation with the New York Times, the United Nations and the City of Athens.
Click on the Speech tab for more information.