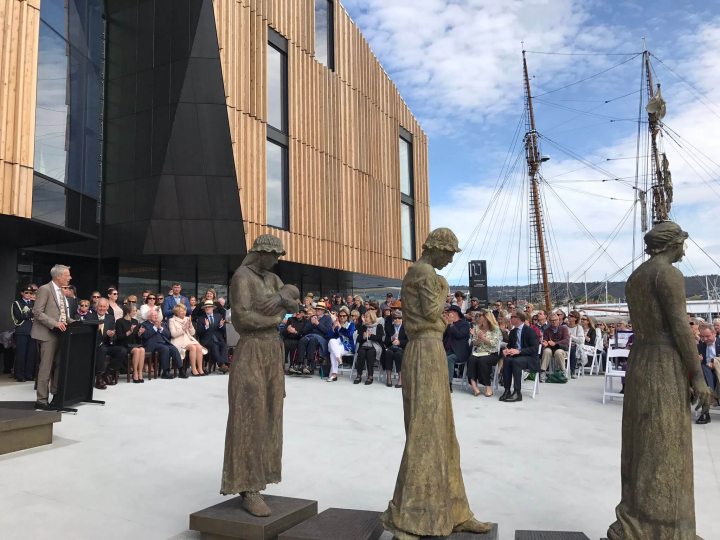 In Hobart, the third stop on the President's six-city, 19-day State Visit to Australia, Sculptor Rowan Gillespie thanked President Higgins for attending the unveiling of "Footsteps".
The art work, comprising four bronze sculptures, commemorates the convict women and their children who arrived in Van Diemen's Land and disembarked on the Hobart waterfront.
Around 14,000 Irish convicts, both men and women, were transported to Van Diemen's Land. The majority of these arrived after 1840 in the lead-up and during the Great Famine.
In his speech at the unveiling ceremony, President Higgins said they were "victims of a harsh judicial system that valued property above people's lives."
The President said that the memorial reminds us of "the suffering of migrants of our times" and also evokes the trauma of displacement and forced exile, which the President said "are not experiences confined to our past".
You can read or listen to the President's speech by clicking on the tabs above.
Some of the President's key speeches on the Gorta Mór include:
Related events: