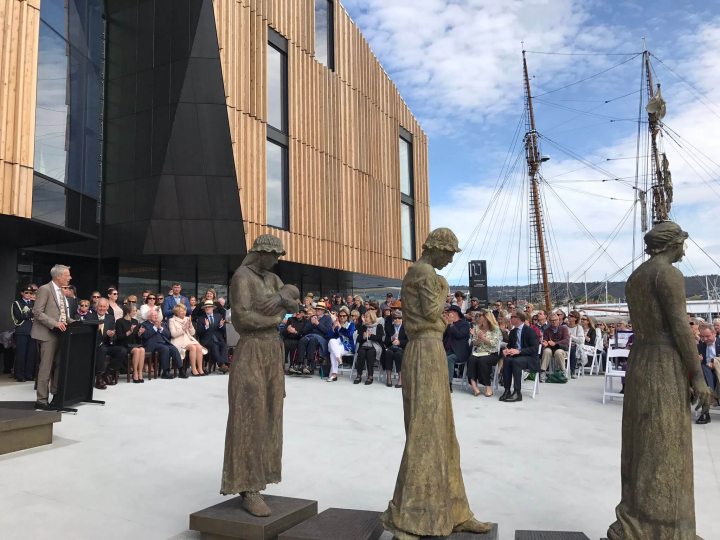 In Hobart today, in Tasmania, Sculptor Rowan Gillespie thanked President Higgins for attending the unveiling of "Footsteps".
The four bronze sculptures commemorate the convict women and their children who arrived in Van Diemen's Land and disembarked on the Hobart waterfront.
Around 14,000 Irish convicts, both men and women, were transported to Van Diemen's Land. The majority of these arrived after 1840 in the lead-up and during the Great Famine.
In his speech at the unveiling ceremony, President Higgins said they were "victims of a harsh judicial system that valued property above people's lives."
You can read the President's speech by clicking on the link below.