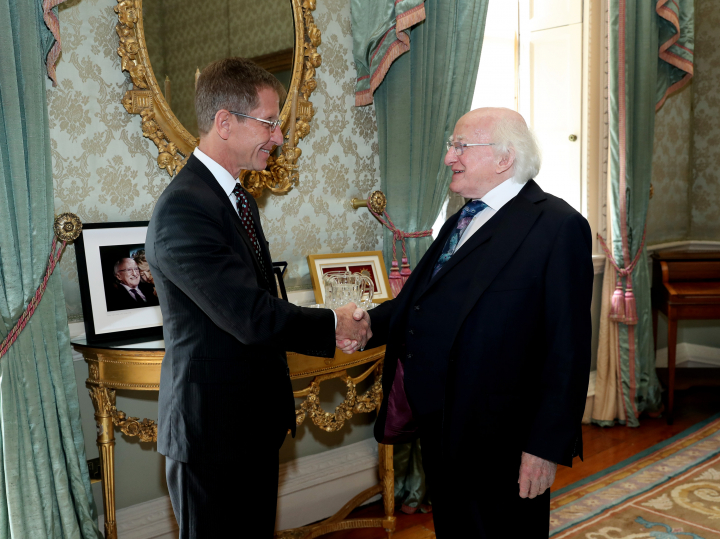 President Higgins welcomed Mr. Emilio Archila, Presidential Counsellor for Stabilisation and Consolidation for Colombia, to Áras an Uachtaráin.
The President and Mr. Archila discussed the current status of Colombia's peace process, and the changes in Colombia since the President's visit in February 2017, when President Higgins became the first foreign Head of State to visit a camp of fully demobilised former FARC combatants.
They discussed issues of development, education, inclusion and ecology. President Higgins reiterated his support for the peace accord and paid tribute to the work of Eamon Gilmore, the EU's Special Envoy for the Peace of Colombia, and of the UN Verification Mission in the country.
Discussing the process of delivering and extending post-conflict measures, the President highlighted the important role of women in the peace process.
President Higgins expressed his concern about recent reports of a return to violence and, highlighting Ireland's own experiences with the complexity of peacebuilding processes, indicated his hope that all parties will continue to work towards the full implementation of the 2016 Peace Agreement.
Related events: