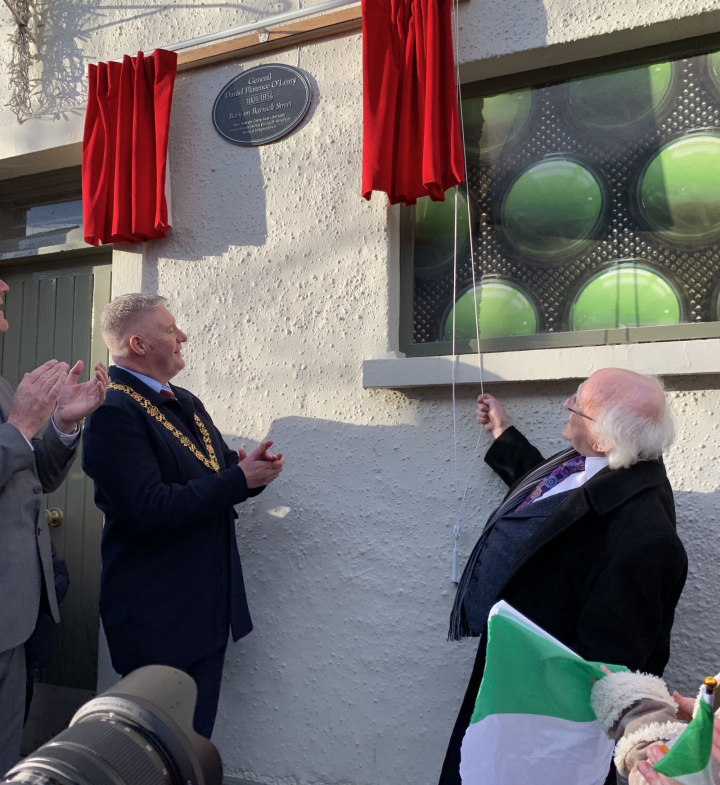 President Higgins will unveil a plaque in memory of General Daniel Florence O'Leary (1801 – 1854), who was Aide de Camp to Simón Bolívar during the South American Wars of Independence.
The plaque replaced a previous memorial in his honour, on his native Barrack Street in Cork.
The President made reference to Florence O'Leary and other Irish people who made an impact in Latin America, during his visit to Colombia in 2017.