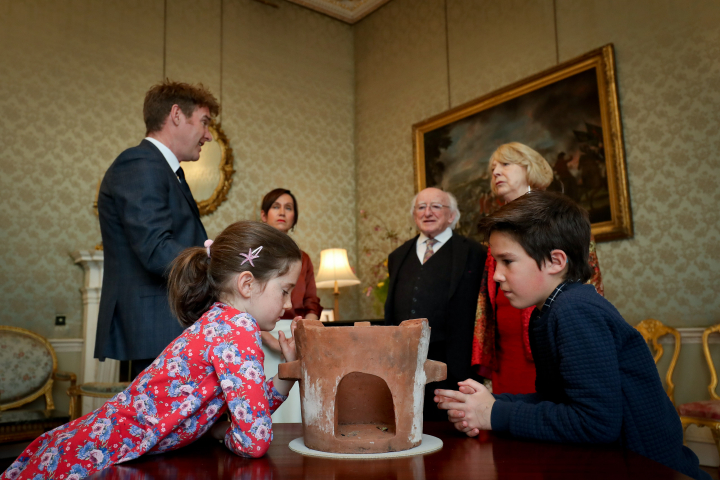 Ms. Estela Vidal and Mr. Conor Fox, director and co-founder of carbon finance company Hestian, presented a cookstove from Malawi to President and Sabina Higgins.
During their visit to Malawi in 2014, President and Sabina Higgins met the manufacturers of portable, cleaner cooking stoves, which are helping women in the Southern African country save on firewood and improve their health, as the stoves produce less smoke in the cooking place.
Alfred Chisale, a husband and father of two daughters, leads a team of 29 people, including 17 women, producing the clay cookstoves. More than 40,000 families are benefiting from stoves produced by Alfred's team.
Mr. Chisale is also a campaigner for "He For She", the United Nations' global solidarity movement for gender equality - a campaign also supported by President Higgins.
In 2015, President Higgins was asked to become a "champion world leader" of the HeForShe campaign. (For more information, click here)