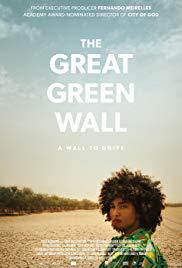 On 30 July, President Michael D. Higgins hosted a screening of the multi award-winning documentary, 'The Great Green Wall'.
This screening was part of a series of high-level events hosted by global thought leaders, with the ambition of sparking debate, discussion and action in delivering the urgent vision of the 8,000km Great Green Wall by 2030.
The first screening in the series took place on 16 July 2020 and was hosted by the Reverend Archbishop Desmond Tutu.
This event, hosted on Thursday 30 July by President Higgins, was the first virtual screening of this documentary to take place in Europe.
The screenings are being organised in partnership with the African Union - who assumes the leadership of the Great Green Wall initiative - and the community-based foundation, Civic, which has been mandated by the African Union to help set in motion a far-reaching civil society movement to raise mass global awareness of the initiative.
Related events: