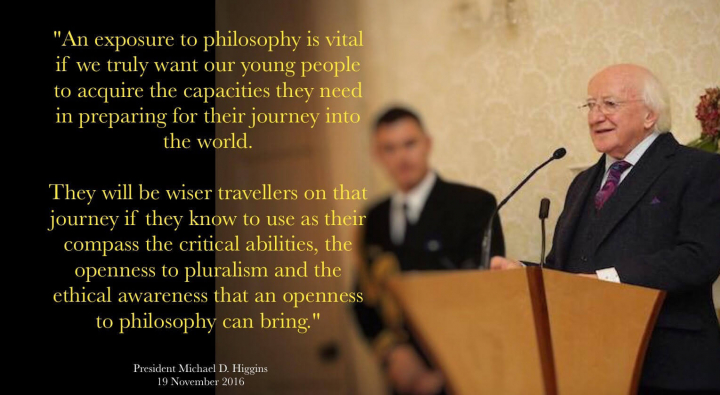 President and Sabina Higgins hosted an event with Philosophy Ireland, an organisation of which Sabina is the patron, to mark World Philosophy Day.
In his speech, the President said that teaching philosophy in schools
"is one of the most powerful tools we have at our disposal to empower children into acting as free and responsible subjects in an ever more complex, interconnected and uncertain world."
You can read the text of the President's speech below.