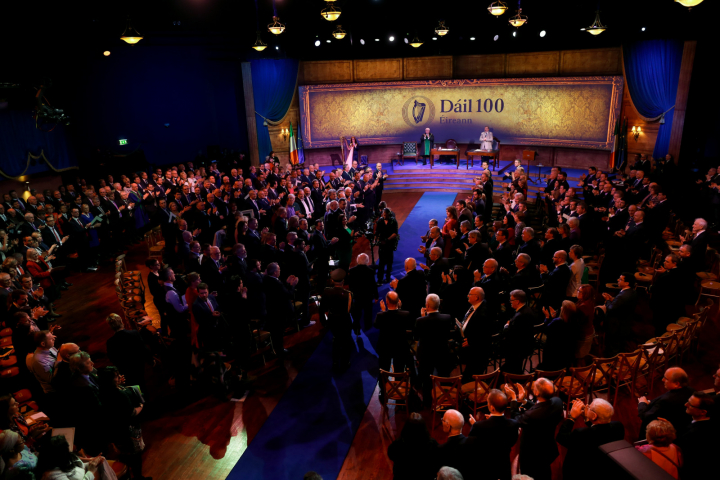 President Michael D. Higgins delivered a keynote address to mark the centenary of the first sitting of Dáil Éireann - one of the main events commemorated during the Decade of Centenaries.
Click on the Speech tab to read the text of the President's address, or listen via the Audio or Video tabs.

Throughout his first term in office, President Higgins has led the commemorations of many significant events over the 1912-1916 period, and in addressing the Dáil 100 event, the President encouraged the people of Ireland to celebrate the centenary of our democracy and to reflect on our collective past, our successes and our failures.
President Higgins has sought to lead the national debate on the appropriate forms of commemorating the pivotal moments from our past, calling for a "narrative hospitality" which requires an openness to the different experiences, and different perspectives on the events of the past.

If you would like to read more about the President's approach to ethical remembrance, have a look at this collection of the President's speeches on the topic, as published by the Government.
Related events: