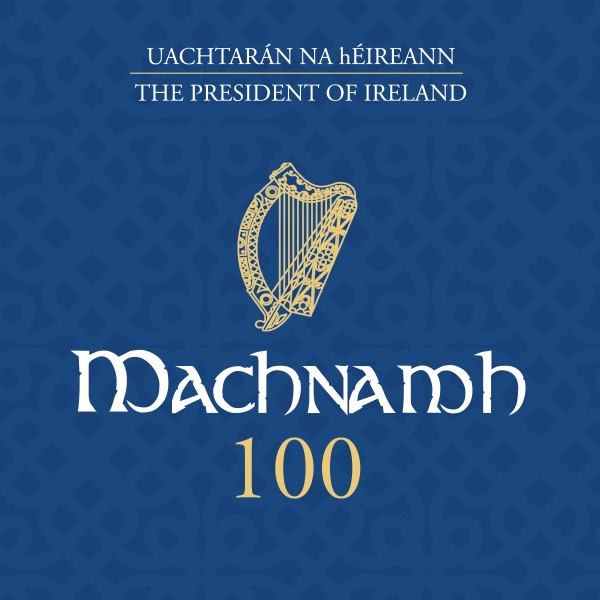 President Higgins will host the first in a series of online reflections on the centenary of the War of Independence, Civil War and Partition.
Machnamh 100 is an initiative of President Higgins that builds on his extensive work to date during Ireland's Decade of Commemorations that has examined and explored seminal events such as the Lockout of 1913, the First World War, The Easter Rising, the Flu Pandemic, the election of 1918 and the first Dáil. Machnamh 100 is being supported by the Government and by RTÉ.
On Friday 4 December, the first of these three initial seminars will take place. Titled 'Challenges of Public Commemoration', it will contemplate commemoration itself and the contexts of the national and global events of a century ago. The following speakers will share their perspectives: President Michael D. Higgins, Professor Ciarán Benson, Dr. Anne Dolan, Professor Michael Laffan and Professor Joep Leerssen.
4 December 2020 - Challenges of Public Commemorations
Speakers:
President Michael D. Higgins
Professor Ciarán Benson
Professor Anne Dolan
Professor Michael Laffan
Professor Joep Leerssen
Click here to register for this event
Click here to read more about the "Machnamh 100" series of events.