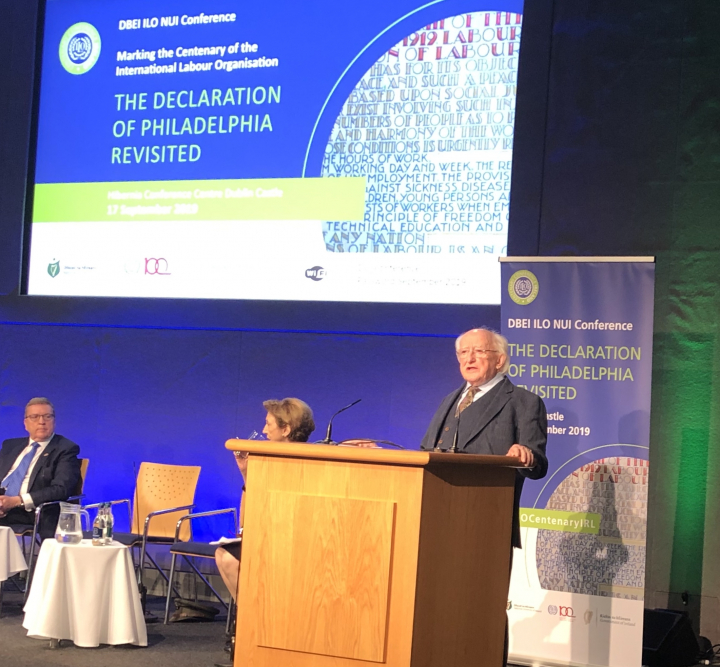 President Higgins delivered the Opening Address at the national event marking the centenary of the founding of the ILO, the International Labour Organisation – a U.N. agency that brings together governments, employers and workers of 187 member States to set labour standards, develop policies and devise programmes promoting decent work for all women and men.
The National Centenary Conference is organised by the Department of Business, Enterprise and Innovation and the National University of Ireland to celebrate the centenary of the International Labour Organisation.
The Conference will look at 'the Future of Work', through the lens of the 1944 Declaration of Philadelphia, of which Irishman Edward Phelan was the principal author.
In February 2015, President Higgins paid tribute to Edward Phelan in his "Future of Work" speech, which is available here.
In that speech, President Higgins said: "The effects of the ongoing casualisation of labour on the quality of work, on collegiality and on the morale of workers are of comparable importance to endemic unemployment, I would suggest, in accounting for our fellow citizens' pervasive sense of anomie and alienation."

Related events: