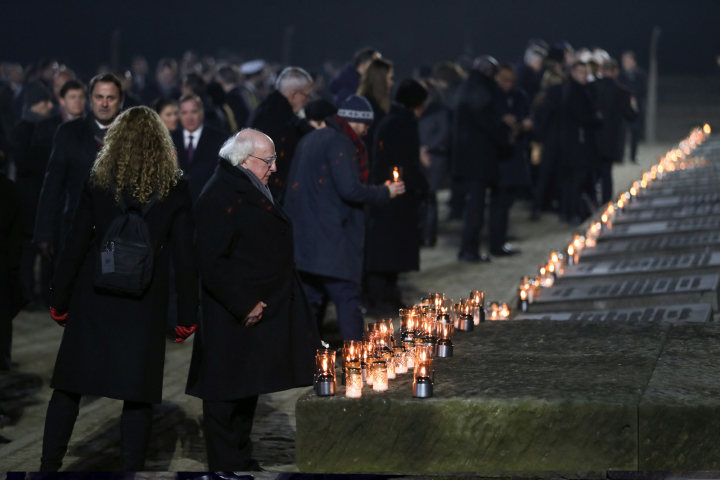 President Higgins is in Poland, to join with other Heads of State at Auschwitz for the 75th anniversary of the liberation of Auschwitz-Birkenau on Monday 27 January.
The President's participation in the event highlights the importance of all efforts that will ensure that the horrors of the Holocaust are never forgotten, and it is an opportunity to pay tribute to the survivors.
This year marks the 75th anniversary of the liberation of the Nazi concentration and extermination camp in which more than 1.1 million people were murdered – nearly one million of whom were Jews.
The year 2020 also commemorates two other, related events: the 20th anniversary of the adoption of the Stockholm Declaration, from which the International Holocaust Remembrance Alliance was established, and the 15th anniversary of the UN General Assembly's adoption of January 27 as International Holocaust Remembrance Day.
The President's programme of engagements in Krakow also includes visits to the historic centre of Jewish life in the city and to the ghetto created in 1941.