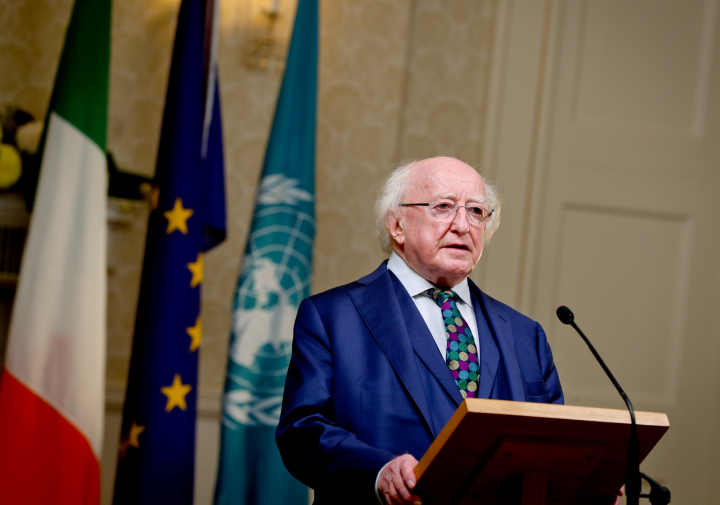 As part of his participation in the annual United Nations General Assembly week, President Higgins addressed a UN event on Small Island Developing States.
In his address, the President highlighted that Small Island States are amongst those most exposed to two of the great challenges of our time: Covid-19 as well as the "existential threat that is posed by climate change".
Click on the Speech, Video or Audio tabs for more information.
Given their unique environmental and developmental needs, Small Island Developing States are recognised by the UN as a special category of countries, facing unique social, economic and environmental challenges and requiring targeted measures of support.
President Higgins has taken a particular interest in this group of states, addressing a number of events and meeting with representatives of the SIDS group of nations.
Related events: