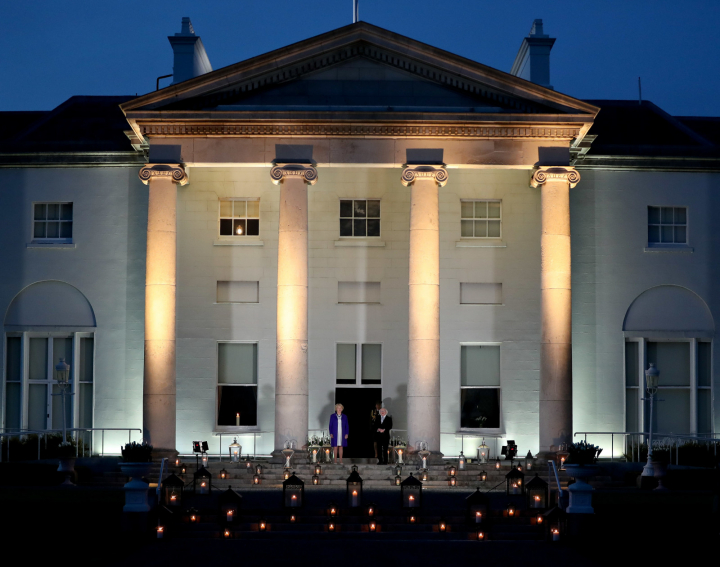 President and Sabina Higgins joined the 'Shine Your Light' / 'Lanraigh Do Sholas' campaign, lighting lanterns as a symbol of hope and solidarity.
The President and Sabina lit lanterns for all the people who are sick, those who have lost their lives and the loved ones who remain.
The #LanraighDoSholas initiative was in part inspired by the President's 1992 poem, 'Take Care'.
You can read the poem here, or listen to the President reading the poem here.
Related: