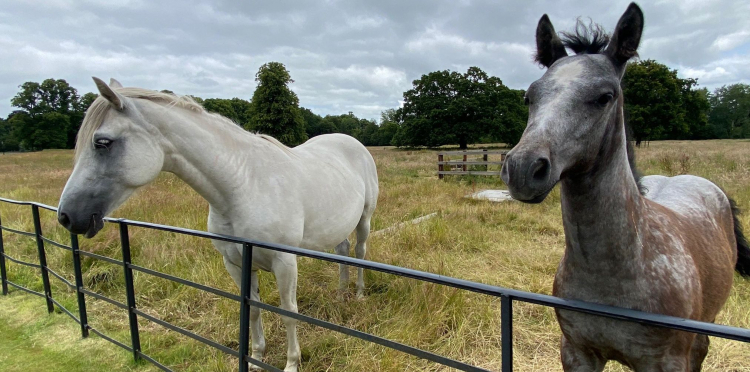 Connemara ponies at Áras an Uachtaráin
Published: Fri 9th Jul, 2021 | 13:34
President Higgins and Sabina have been strong supporters of the Sustainable Development Goals, and have been advocating the changes necessary to ensure a more sustainable future for Ireland and the world.
With this in mind, the President asked the OPW, who manage the 120 acres of Áras an Uachtaráin, to commission a year-long biodiversity audit, and to make recommendations for how the Áras can be better managed for nature. The report was compiled by scientists from Trinity College and delivered late last year.
Click here to read the report in full.
The report's recommendations are now being implemented, with measures being put in place to help increase the diversity of plants, pollinators, birds, mammals, insects, invertebrates etc.
One of the main recommendations of the report was to put in place a more sustainable management regime for the grasslands at Áras an Uachtaráin. Among the measures taken in this context was the introduction of indigenous breeds of cattle and ponies, who will be present at the Áras for certain times of the year.
Their grazing will be combined with periodic mowing, in an effort to reduce the nutrient load in the soil and create, over time, the right conditions for naturally diverse grasslands, which will support a healthier population of insects, birds and mammals.
See also https://president.ie/en/diary/details/president-launches-partnership-between-kylemore-abbey-and-aras-an-uachtarain