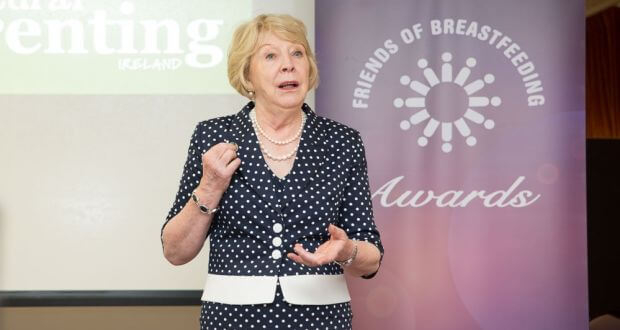 At a ceremony in the Osprey Hotel in Naas, Sabina Higgins was given the "Breastfeeding Advocate of the Year" award, for her role supporting breastfeeding in the public eye.
Caroline Higgins Byrne, of Friends of Breastfeeding, explained that Sabina was given the award as "she has each year held an annual 'latch on' event at Áras an Uachtarain for many breastfeeding volunteers and group charity organisations"
Sabina Higgins said that:
"Women have to be empowered or the planet cannot survive socially, environmentally or economically. You are part of a great, big global movement that has to happen".