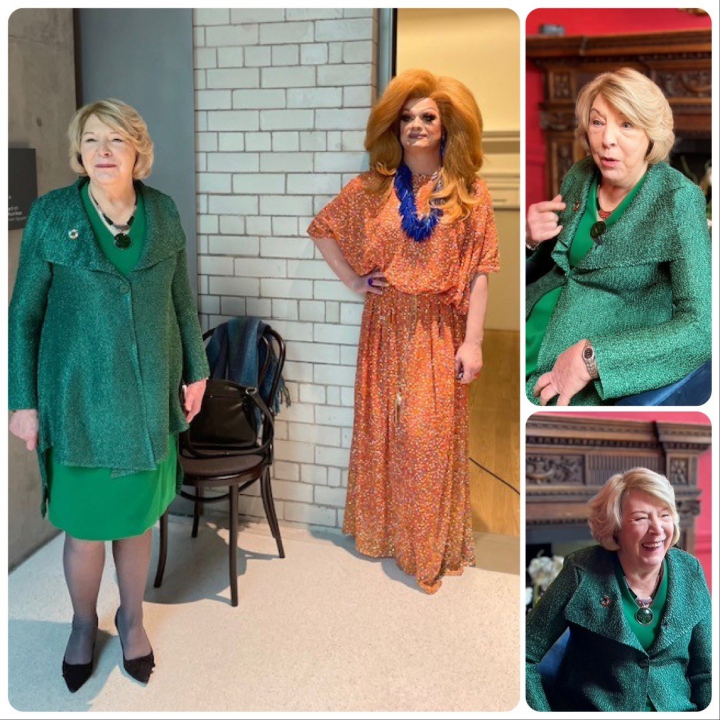 As part of the online St. Patrick's Day celebrations, Sabina Higgins gave an interview with journalist Marian Richardson, filmed in the National Gallery of Ireland.
In the lunchtime conversation in the "Comhrá le Marian" series, Sabina Higgins speaks of her experiences as an actor, political activist and wife of the President.
The interview will be available from 3pm on Tuesday 16 March 2021 here.
To find out more about Sabina Higgins and her work, see https://president.ie/en/sabina-higgins