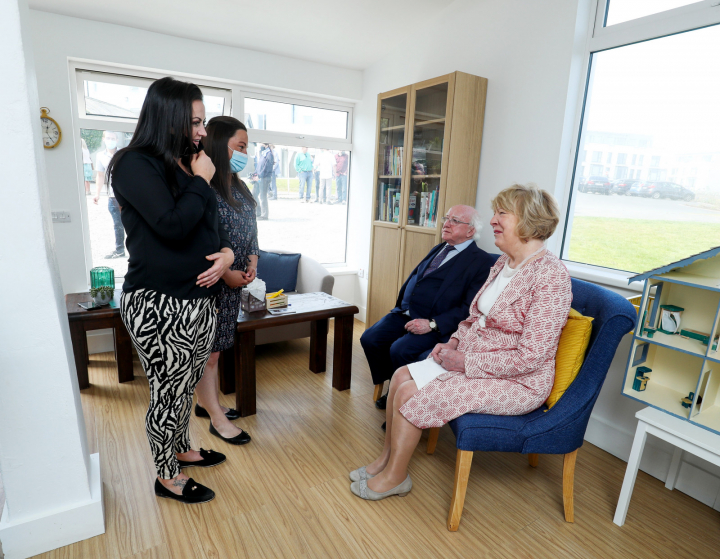 President Higgins and Sabina visited the residents and staff at Carraig Eden in Greystones.
Click on the Video tab for more information.
Originally two semi-detached homes, the two premises became the 'Christian Endeavour' holiday home in 1936. Since 2009 the building has been used as a transitional housing project, providing a home for people exiting rehabilitation.
Owned by Wicklow County Council, the building is managed by the organisation Tiglin, which provides housing for people who have completed a rehabilitation programme.
Tiglin staff support the residents to assist in their recovery.
Related events: