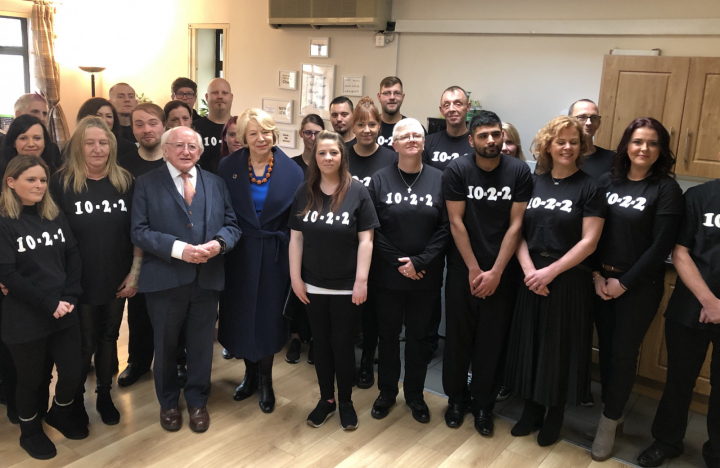 President Higgins visited the Cornmarket Project in Wexford.
The project is run by Wexford Local Development and provides support services to individuals and their families who are struggling to cope with the effects of addiction to drugs or alcohol.
Established in 1999, the community-based treatment and rehabilitation programme offers a range of behaviour change programmes to those who have a history of drug abuse or criminal convictions, in order to help them move back into a stable and productive lifestyle.
As part of its integrated approach to services and supports for people in trouble as a consequence of criminality, drugs and alcohol, Cornmarket also offers a restorative justice service, bringing those harmed by crime and those responsible for the harm into communication. This programme is implemented in partnership with the Probation Service.
Related events: