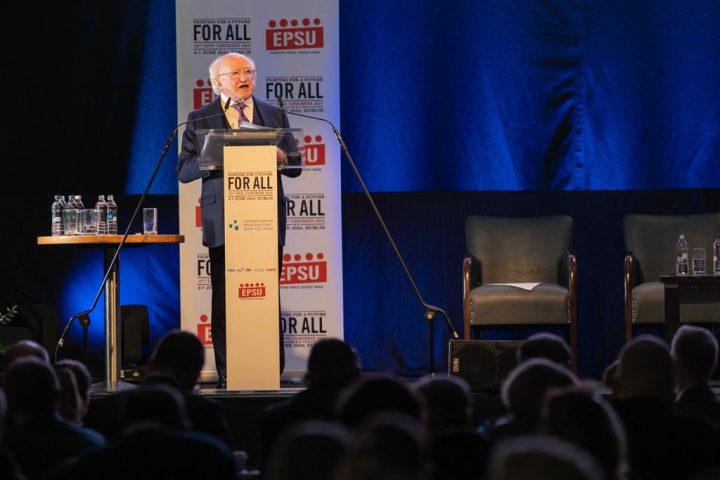 President Higgins addressed a conference of the European Federation of Public Services Union.
The EPSU Congress takes place every five years, bringing together trade union representatives from across Europe.
In his speech, President Higgins reflected on the important role played by trade unions in the growth of democracy and prosperity in Europe, and in meeting the challenges associated with globalisation.
The address built on other speeches by President Higgins on the future of work and the impact of "capitalism without responsibility" before, including:

Keynote Address to the ILO, June 2018
Address at the ICTU Biennial Conference, July 2017
Address at the Ibec Business Leaders Conference, March 2017
Edward Phelan Lecture 2015, February 2015
Click on the tab above to read the President's speech.