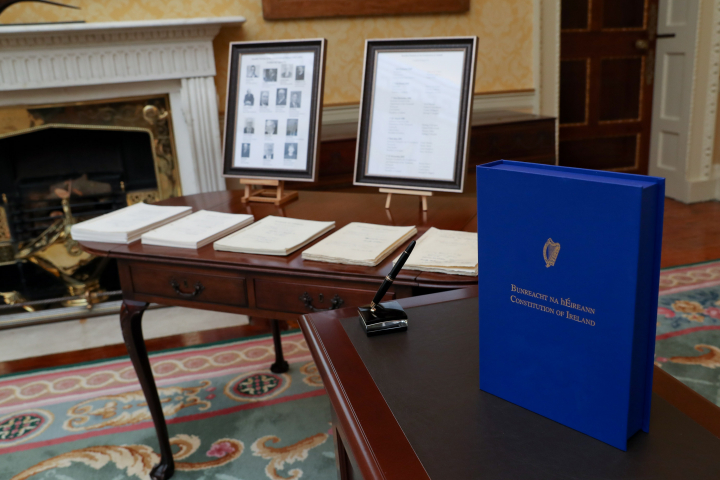 At a ceremony in Áras an Uachtaráin, President Michael D. Higgins formally signed an updated version of the Constitution, reflecting the changes that have been made to it over the past twenty years.
The Enrolment of the Constitution, took place under the terms of article 25.5. of the Bunreacht na hÉireann.
President Higgins signed a text of Bunreacht na hÉireann embodying all amendments made since the last enrolment in 1999, and which has been authenticated by the signatures of the Taoiseach and the Chief Justice, both of whom will be present for the event.
Once signed by the President, the vellum shall be enrolled for record in the Office of the Registrar of the Supreme Court. When enrolled, this becomes the definitive text of Bunreacht na hÉireann.
This is the 6th enrolment of the Constitution. Earlier enrolments were in 1938, 1942, 1980, 1990 and 1999. There have been fourteen amendments to the Constitution since its last enrolment, twenty years ago.