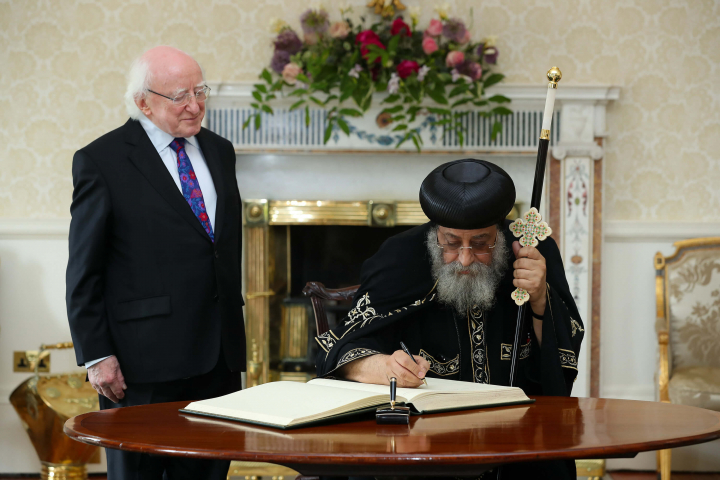 On Thursday 18 May, President Michael D. Higgins received His Holiness Pope Tawadros II, Pope of Alexandria and Patriarch of the See of St. Mark, at Áras an Uachtaráín.
Pope Tawadros II was accompanied by Her Excellency Ms. Soha Gendi, Ambassador of Egypt; Bishop Antony, Bishop of the Coptic Diocese of Ireland, Scotland, North East England and its affiliated regions; Bishop Makar, AD Ashraf Ibrahim Salim Guirguis, Bishop of Sharkia and Tenth of Ramadan; Bishop Pavly, AD Emil Narouz Makary Bekhat; and Bishop (Anba) Angaelos.
Following the welcoming ceremony, Pope Tawadros II and his delegation had a private meeting with President Higgins.