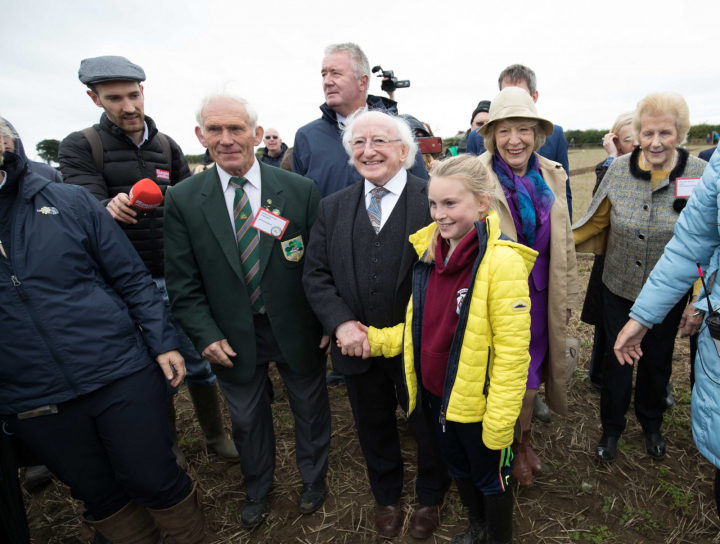 On Tuesday, 18 September, President Higgins formally opened the 87th National Ploughing Championships, which took place in Screggan, Co Offaly.
The President has attended the Ploughing Championships each year since his inauguration in 2011, and has often described the festival as "an outstanding example of the Irish genius" and "the most beloved rendez-vous in Ireland's rural calendar."
The President used his visit to the 2018 festival to pay tribute to the skills and abilities of those participating in the championships, and to reflect on the issues that affect Irish agriculture, farming families and rural communities.
Click on the 'Speech' tab above to read the President's address, or on the 'Audio' tab to listen to the speech.
You can read, or listen to, the President's speeches at the Ploughing Championships of previous years here:
* Speech at the 2017 National Ploughing Championships, Screggan, Co. Offaly
* Speech at the 2016 National Ploughing Championships, Screggan, Co. Offaly
* Speech at the 2015 National Ploughing Championships, Ratheniska, Co. Laois
* Speech at the 2014 National Ploughing Championships, Stradbally, Co. Laois
Earlier this year, President and Sabina Higgins further illustrated the links between the President and the National Ploughing Championships, by unveiling an art installation that brings together the festival and a cultural icon of the State's foundation.
See details here.