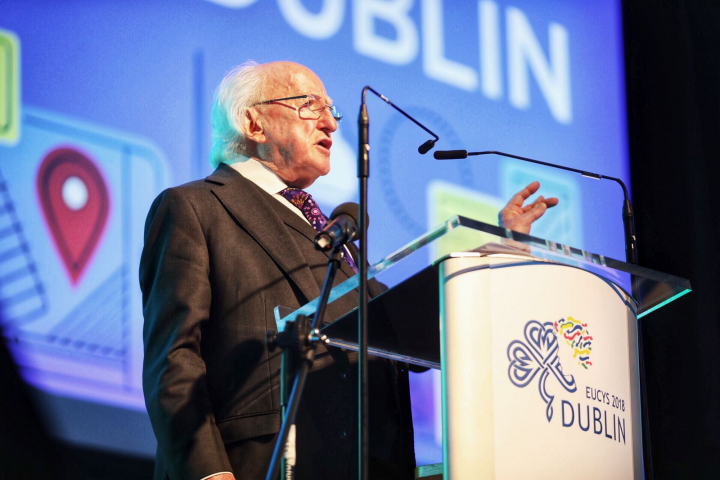 President Higgins performed the official opening of the EU Contest for Young Scientists, an annual showcase of the best of European student scientific achievement.
Taking place in the Dublin 14-19 September, the contest saw 139 students from 38 different countries showcasing 90 projects.
The EUCYS participants have all previously won first prizes in their home country's national science competitions; in Ireland, that is the BT Young Scientist & Technology Exhibition, which is opened by President Higgins at the start of each year. (Click here for more details about the 2018 BT Young Scientist & Technology Exhibition, and here for the 2017 edition)
In his speech, President Higgins saluted young scientists for their "independence of thought, critical turn of mind and questioning of the status quo," - qualities that will be required to meeti the global challenges such as climate change.
The President also said that "If in the past science was incorporated into a push to consume, I think science is even more important now as it enables us to recover...in the service of sustainability."
Click on the 'Audio' tab to listen to the President's speech.