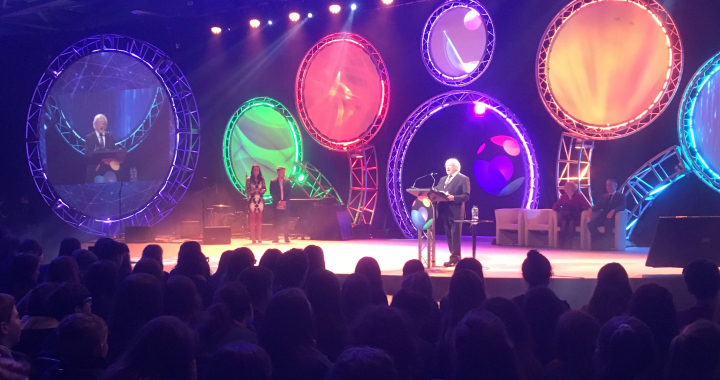 On 10 January 2018, President Michael D. Higgins formally opened the 54th edition of the BT Young Scientists exhibition.
The event brings together some of the country's brightest young minds as they compete for the title of the BT Young Scientist & Technologist of the Year 2018.
The President visited a number of projects, listening to young people's ideas for tackling pressing issues facing Irish and global society.
In his speech, the President paid tribute to the creativity and engagement of the young scientists, and he challenged them to ensure that advances in science and technology are used to serve the public good.
Click on the Photo, Video or Audio tabs for more information.