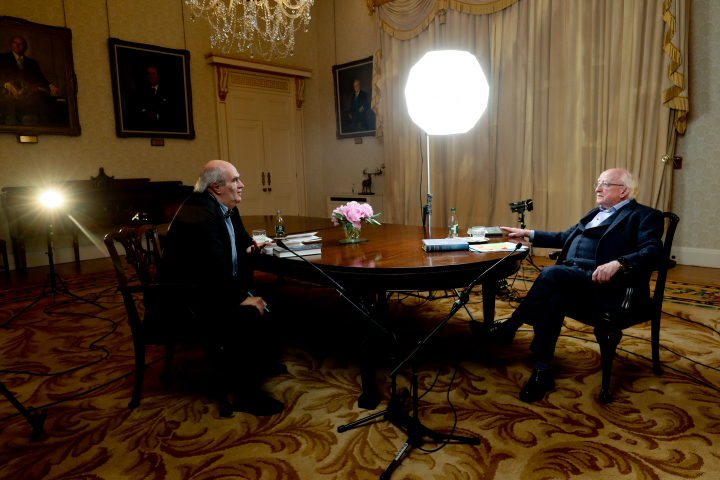 President Higgins was interviewed by author Colm Tóibín for the 'Festival of Writing and Ideas'.
The conversation was based on the President's recent book of speeches, "Reclaiming the European Street", and the President's views on the importance of art and creativity, and of supporting those who work in the creative industries.
The President has highlighted the impact of the Covid-19 pandemic on artists and people working behind the scenes in theatres and music venues etc all over the country.
This interview addressed many of the same themes as the President's recent Centenary Reflections "Machnamh 100."