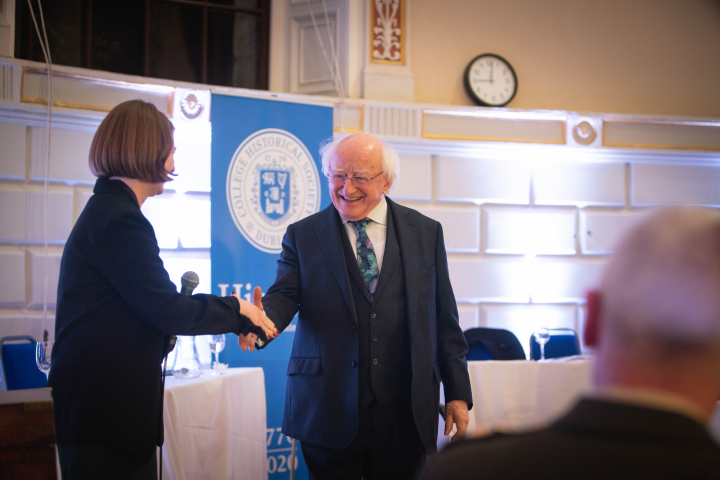 President Higgins performed the opening of 'Hist250', an event celebrating the 250th anniversary of Trinity College's Historical Society.
As a university student, President Higgins was actively engaged in student debating.
The President was given a preview of the Long Room exhibition at the Trinity College Library. He spoke of the first President of Ireland, Douglas Hyde's membership of the Hist, when a student in the 1880s and later as honorary president.
President Higgins has made education one of the key themes of his Presidency and in his speeches, the President has spoken about the need to cultivate independent thought, and argued that schools should not be viewed as places to educate future workers, but as places to empower future engaged, informed and active citizens. In conversation with John Bowman at the Hist250 event, President Higgins said that "universities are not there merely to produce students who are useful. ... They are there to produce citizens who are respectful of the rights of others to participate and also to be able to participate fully, drawing on a wide range of scholarship."
Related events: