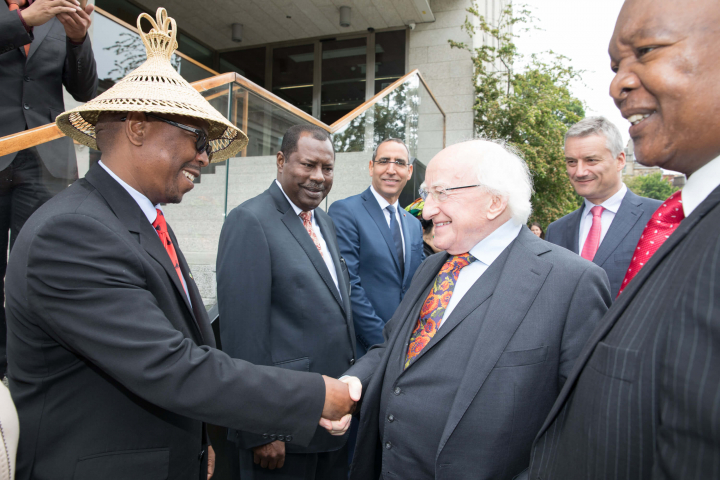 Africa Day, which falls on 25 May, is the official day of the African Union. It marks African unity and celebrates African diversity.
The President addressed a meeting of the African Heads of Diplomatic Missions accredited to the Republic of Ireland, hosted by Trinity College's Trinity International Development Initiative (TIDI), in advance of Africa Day 2018.
In May 2014 and 2016, the President attended the annual Africa Day celebrations in Dublin.
You can read, or listen to, the President's speech by clicking on the 'Audio' or 'Speech' tabs above.
Related events: