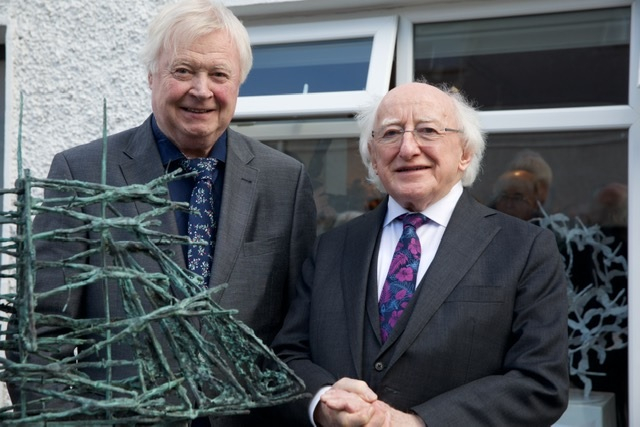 On Saturday, President Higgins opened an exhibition of bronzes by John Behan RHA in Kilcock Art Gallery.
The exhibition reflects the sculptor's output over the last 50 years, highlighting the themes of displacement of people and emigration that have concerned John throughout his life as a sculptor.
One of his pieces, entitled "Arrival" and commissioned by the Office of Public Works, is a bronze sculpture of a Famine ship, seven metres long and eight metres high, with 150 bronze figures on deck and disembarking. The piece was presented to the United Nations by the Government of Ireland in 2000.
In April 2018, President Higgins viewed "Arrival", after his address to the UN High-Level Meeting on Peacebuilding and Sustaining Peace.