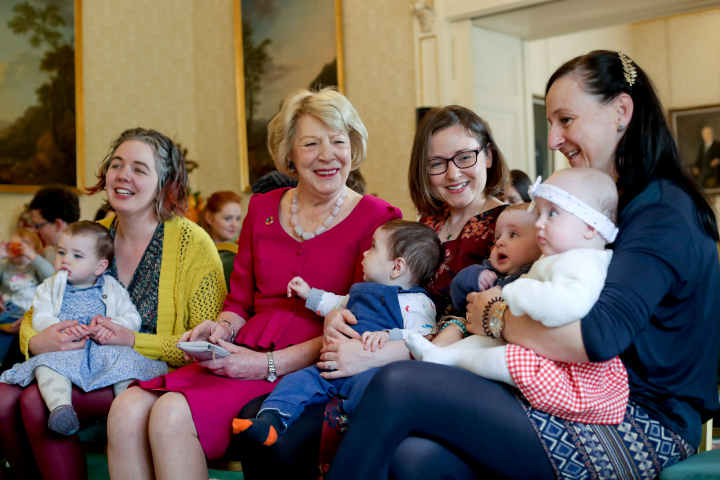 For the fourth year in a row, Sabina Higgins hosted the annual "Latch On" breastfeeding morning, to raise awareness of low rates of breastfeeding in Ireland and to try to increase them by offering more supports to mothers.
100 Breastfeeding mothers took part in this event, along with representatives from Cuidiú, La Leche League of Ireland, Friends of Breastfeeding, Association of Lactation Consultants of Ireland and The Nursing and Midwifery Board of Ireland.
Click on the 'Photos' tab for more information.
Sabina Higgins hosted similar events in 2017, 2016, and 2015.