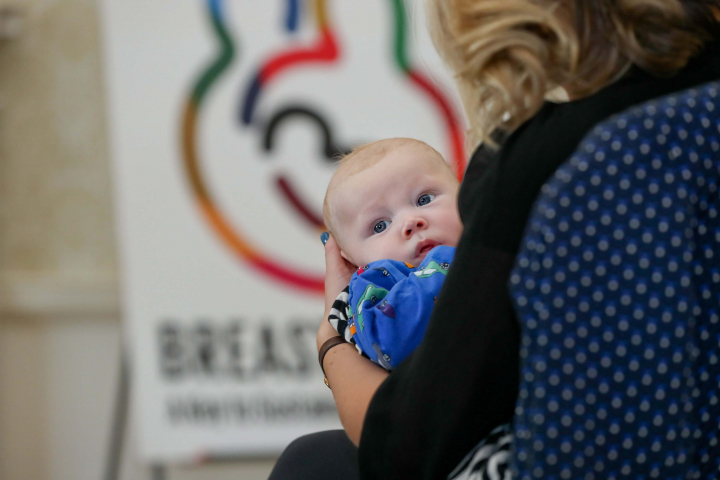 On Monday 3 October 2016 Sabina Higgins hosted a reception and 'Latching On' morning in Áras an Uachtaráin, as part of National Breastfeeding Week.
Building on the success of the 2015 event, Sabina welcomed the coming together of many breastfeeding mothers and their babies, along with supporters and campaigners for breastfeeding, including representatives of Cuidiú, La Leche League of Ireland, the Nursing and Midwifery Board of Ireland and Friends of Breastfeeding.
The event celebrated the vital importance of breastfeeding as the corner stone of a child's development and well-being. The UN World Health Organisation (WHO) has stated that feeding a baby exclusively on breast milk for the first six months, before introducing solids, will have ongoing benefits for its flourishing and for the health of the mother.
The occasion also aimed to raise awareness of the link between breastfeeding and the 17 Sustainable Development Goals, endorsed by world leaders in 2015. Breastfeeding is identified as a vital key towards the achievement of the goals of ending poverty protecting the planet, and ensuring security and inclusive prosperity for all the worlds citizens.
Click on the 'Photos', 'Video' or 'Audio' tab for more information.