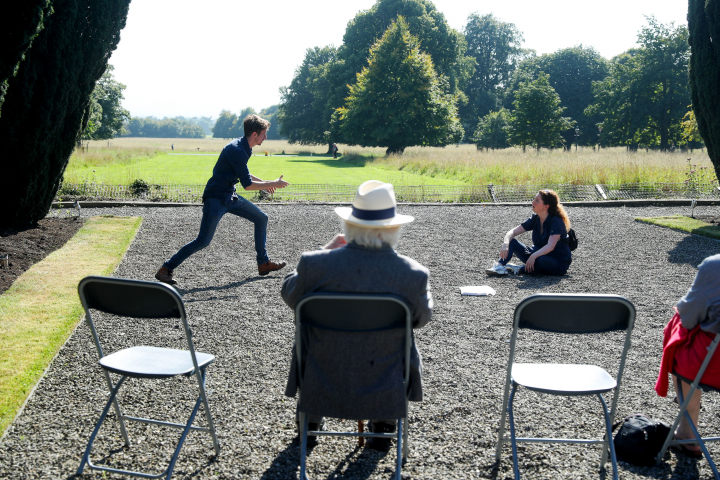 President Higgins and Sabina Higgins attended a 'promenade performance' of a production of "Bloody Phoenix", a drama written and directed by Michael James Ford.
The performance is part of a series of outdoor performances for small audiences in historic Dublin locations, and concerns 'the Phoenix Park murders' – the fatal stabbings of Lord Frederick Cavendish and Thomas Henry Burke, two senior British representatives in Ireland, in the Phoenix Park on 6 May 1882.
The play, starring Matthew O'Brien and Melissa Nolan, was commissioned by the Bewley's Café Theatre during the Covid-19 lockdown of 2020.
Watch a short video about the play here.

Click here to read what President Higgins has said about the need to support the arts during the Covid-19 pandemic.