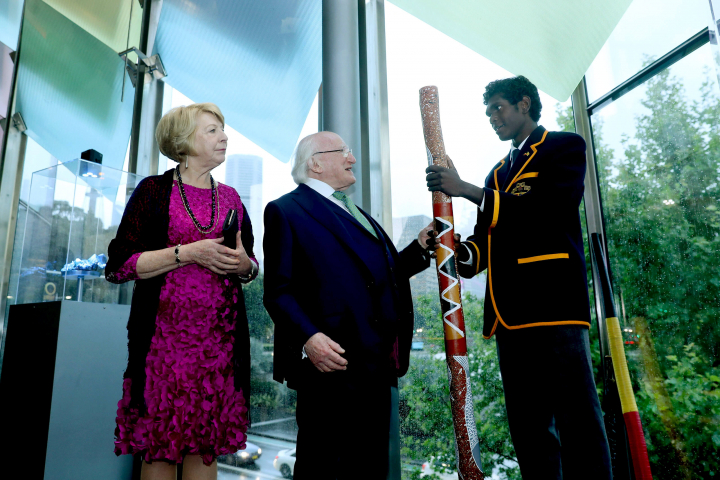 The Ireland Funds Australia, in its 30th year, hosted President Higgins on Friday 20 October 2017, as part of his state visit to Australia.
The President addressed the event, a gathering of 100 of the Funds' supporters, sponsors, donors and friends, paying tribute to the organisation and its supporters.
In his speech, the President spoke of the connections between Ireland and Australia, and particularly of the similarities and importance of the preservation and proliferation of our cultures to the Irish and indigenous Australian people.
Before the event, an 'Acknowledgement of Country' ceremony was provided by Libby Cook-Black and Leon Wunungmurra, who are indigenous Australians and past and current recipients of Ireland Funds sponsored scholarships to attend schools in Sydney from the Australian Indigenous Education Foundation.
Related events: