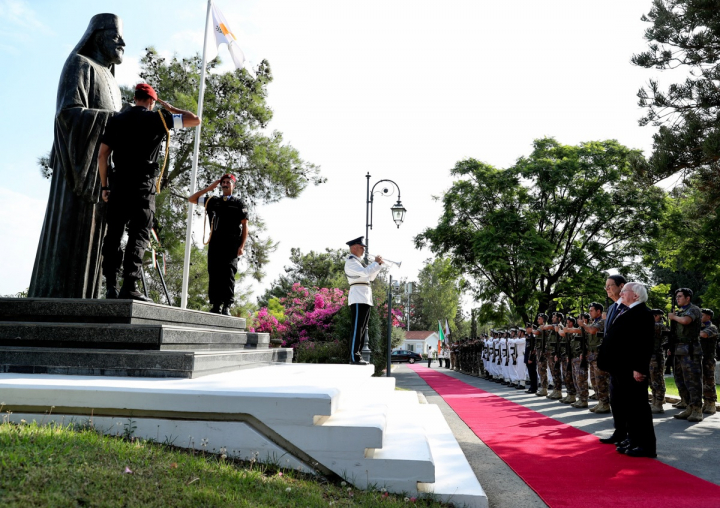 The State Visit by President Higgins will begin with a ceremonial welcome to the country by the President of the Republic of Cyprus, H.E. Nicos Anastasiades.
The programme of the state visit, which comes after President Anastasiades' state visit to Ireland in 2016, will include visits to the buffer zone and meetings with the UN Peacekeeping Force in Cyprus and the Committee on Missing Persons. President Higgins will also deliver an address to the House of Representatives.
President Anastasiades has said he intends "to raise the issue of Turkey's provocations and illegal interventions in Cyprus' Exclusive Economic Zone (EEZ)" and will brief President Higgins about developments in the Cyprus problem, as well as issues related to the bilateral relations between the two countries and developments in the EU.
The President and Sabina Higgins will be accompanied on the visit by the Irish Minister for Justice and Equality, Charles Flanagan.