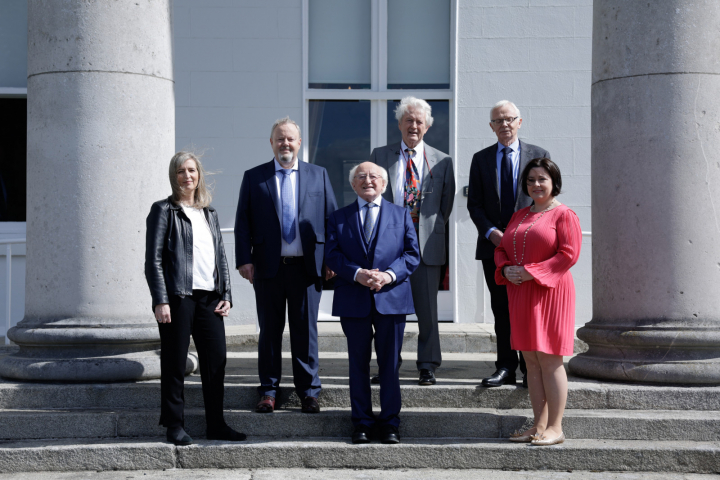 This event will be be broadcast on the RTÉ player on 26 May at 19.00 <- Click Here to Watch
It will also be available on our YouTube Channel
Machnamh V, is the fifth in President Michael D. Higgins' series of six Machnamh 100 seminars. The series takes its name from the Irish word Machnamh, an ancient concept encompassing reflection, contemplation, meditation and thought.
The fifth seminar, entitled 'Constitutional, Institutional and Ideological Foundations: Complexity and Contestation', concentrates on the period following the Civil War and the sources of authority and legitimacy in the new administrations formed north and south. It includes a particular consideration of the issue of 'institutionalising' exclusion: the groups marginalized in different ways by the state, the notions of 'respectability', 'status' and of having 'a stake in the country', the importance of land possession and what groups were deemed not to have such a stake, and the issues of class, state and identity.
The principal speaker is Professor Brendan O'Leary of the University of Pennsylvania with responses from President Higgins, Professor Henry Patterson (Ulster University), Professor Lindsey Earner Byrne and Dr Theresa Reidy (both University College Cork). The event is moderated by Dr John Bowman.
For more information on Machnamh 100 and previous seminars click here.