Seán T. Ó Ceallaigh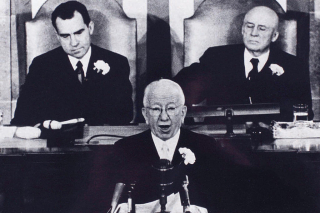 Born on the 25 August, 1882, he was one of the founders of Sinn Féin and launched and edited the "Nation", a weekly review.
From 1906 – 24 he was an Alderman of Dublin Corporation. In 1918 he was elected to Dáil Éireann and continued to be elected until 1945. He was the Speaker of the First Dáil Éireann, 1919-21.
He was Vice President of the Executive Council (the Government) of the Irish Free State from 1932-38; Minister for Local Government and Public Health 1932-1939; Tánaiste (Deputy Head of Government) 1938-1945 and Minister for Finance 1939-1945.
He became the second President of Ireland on 25 June, 1945.
He died on 23 November, 1966.