Patrick J. Hillery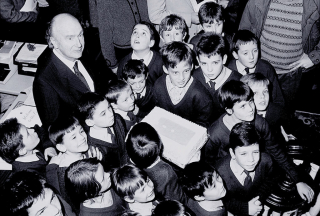 He was born on 2 May, 1923, in Miltown Malbay, Co. Clare and qualified as a medical doctor. He married Mary Beatrice Finnegan in 1955.
In 1951 Dr. Hillery was elected to Dáil Éireann for the constituency of Clare and he received his first Government appointment as Minister for Education in 1959.
He subsequently served in a number of ministerial posts (Industry and Commerce, Labour and Foreign Affairs) prior to his appointment in 1973 as Vice President of the then Commission of the European Communities, with special responsibility for Social Affairs. He served as Commissioner until 1976, when he was inaugurated as President of Ireland on 3 December, 1976.
He died on 12th April 2008.