Rachel's Biography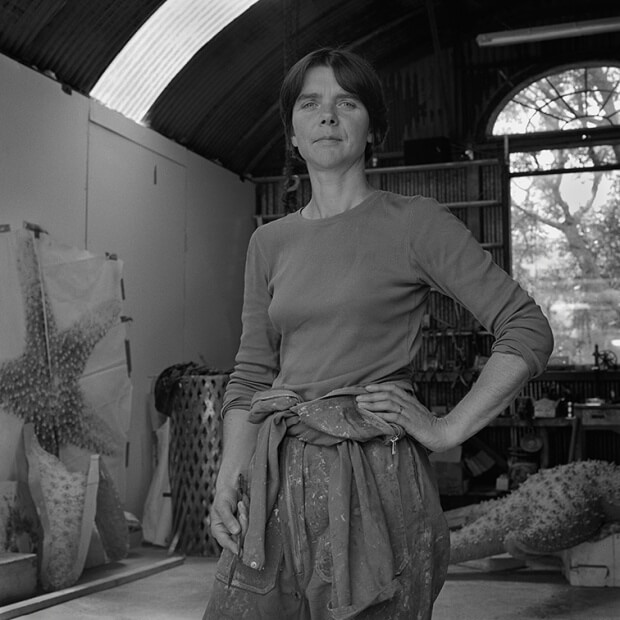 EDUCATION
1984 -'89 BA First Class Honours Degree in Sculpture, N.C.A.D. Dublin.
1988 Exchange student, Edinburgh College of Art, Scotland.
ONE PERSON EXHBITION
2013 'SEA CHANGE' Ashford Gallery, RHA Ely Place, Dublin.
1999 'FEED' Installation, Temple Bar Gallery and Studios, Dublin.
1996 Residency and Exhibition in La Friche Belle de Mai, Marseille
1993 - '94 'SELENE' Installation, Project Arts Centre, Dublin, Arts Council, Gallery, Belfast.
GROUP EXHIBITIONS
2015 VUE, Solomon Gallery, RHA Gallaher Gallery, Co Dublin
2014 Boyle Arts Festival Main Exhibition, Boyle, Co Roscommon
2014 Dublin BienniaI
2014, CHQ, IFSC Docklands, Dublin
2012 Deighton Hall, 'The Nine stones Artists' as part of EIGSE
2011 CAST 25, Solomon Gallery.Dublin & James Wray & Co Gallery, Belfast 2010 Festival Ali Exhibition, EPA, Johnstown Castle, Wexfoed
2009 -14 Nine Stones Artists Group Show at Norman Gallery, Wexford & Borris House
2005 - 13 RHA annual Exhibition 2005 Forty Shades of green Gluckman Gallery, Cork
2004 In the Time of Shaking' Ali for Amnesty. IMMA 2002 'Art.pack Auction' The Irish Hospice Foundation, RHA.
2001 - 02 RHA Annual Exhibition RHA Gallagher Gallery, Dublin
2000 Fusion, Dunamaise, Theatre and Centre for Visual Arts, Portlaoise
1999 Multiples X, Temple Bar Gallery and Studios.
1997 'Critics Choice', RHA, Gallagher Gallery, Dublin.
1996 RHA Annual Exhibition, RHA Gallagher Gallery, Dublin.
1996 NCAD 250 Drawings, RHA Gallagher Gallery, Dublin.
1994 Siolru '94 RHA Gallagher Gallery, Dublin.
1993 Oireachtas '93, RHA Gallagher Gallery, Dublin.
1991 Espace '91, RHA Gallagher Gallery, Dublin.
1990 Sculpture in Context, Fernhill Gardens, Sandyford, Co. Dublin.
1987 S.A.D.E. Crawford Municipal Art Gallery, Cork.
COMMISSIONS
2015 'Waggle Dance' Collaborative Sculpture, Iontas Building,NUI, Maynooth
2013 ' Instinct' walkway along river Moy, Ballina, co Mayo. Mayo Co council.
2012 'Golden Apple' St Nessan's College, Limerick.
2009 'Guiding Star' Port Oriel, Clougherhead. Louth Co Council
2007 'Love All' Templogue Village, South Dublin Co Council
2007 Clutch Baltray, Drogheda, Louth, Co. Council.
2006 'Mother of Pearl' Private garden, Killiney, Co. Dublin
2005 'Free Flow' North Quay, Dockland Development, Dublin
2004 'Noah's Egg' outside Veterinary Building, U.C.D, Bellfield, Co Dublin
2003 'Arc Hive' Pearse St Library. Dublin City Council
2002 'Moonwalk' Morecambe, England. Lancashire City Council
2001 'Egg' Redrow Homes, Cardiff, Whales. Cardiff Bay Arts Trust.
2001 'Starboard' Gregg's Quay, Belfast, Laganside Corporation.
2001 'Eccentric Orbit', Portmarnock, Co. Dublin Collaboration
1999 'Mothership', Newtownsmith, Sandycove, Co. Dublin 1998 'Stable Rocks', Simmonscourt Road, Ballsbridge
1997 'Shoreline', Strand Road, Derry, N. Ireland, Derry City Council.
1997 'Melt Down', Newcastle upon Tyne Eco Centre, Collaboration.
1996 'Perpetual Motion'. Naas by Pass Collaboration, Kildare, Co. Council.
1995 Weather Vane & Pool, Dublin Castle, Office of Public Work (O.P.W.).
1994 'A Spine Path', Library Headquarters, Clare Co Co , Ennis, Clare
1992 'Red Stone', (O.P.W.) Visitors Centre, Kilrush, Co. Clare.
1991 'Wood Key Walk' Winetavern Street / Patrick Street project. DCC
1990 'Solas na Glasrai'. The Green Light. DCC
1988 Dublin Millennium Sculpture Symposium '88 'Peoples Island.
AWARDS/HONOURS
2014 Nominated for Golden Fleece Award (Commendation winner)
2012 Artlinks Visual Arts Bursary, Carlow Co Council.
2005 Elected Full Member of The Royal Hibernian Academy
1999 Visual Arts Bursary, Arts Council of Ireland.
1997 Joint recipient for 'The Cream of Irish Awards in Sculpture '97'.
1994 Macaulay Fellowship, Arts Council of Ireland.
1993 Arts Council of Ireland, Travel Grant.
1987 Bank of Ireland Bursary award, S.A.D.E., Crawford Gallery, Cork.
WORK EXPERIENCE
2013 Invited Selector for open submission Carlow arts festival
1995 - 1997 Teaching Core Studies, National College of Art & Design.
1994 'Cornerstone Project' An Architectural and Artistic Design Team
1994 Coordinated WorkshopslExhibition 'Song of Myself, IMMA
1990 Teaching, Douglas Hyde Gallery Workshops.
COLLECTIONS
Bank of Ireland Allied Irish Banks - The Gallery of Photography Temple bar Gallery - Temple Bar Properties National Self Portrait Collection - OPW ,Office Of Public Works