1916 Commemoration - Public Art Competition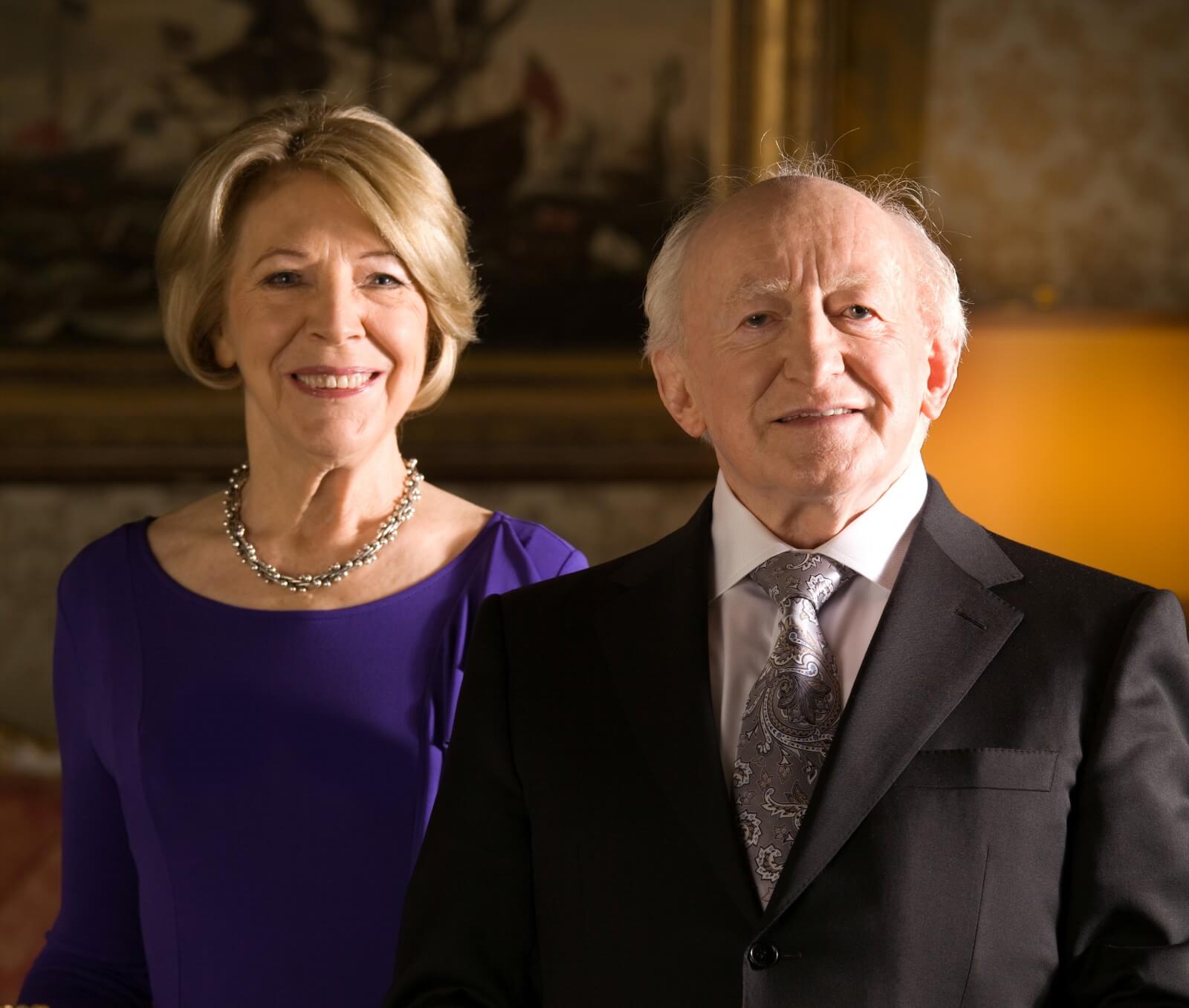 In late 2015, President Michael D. Higgins and Sabina Higgins invited a number of renowned artists working in Ireland and abroad to propose a suitable 1916 commemorative piece for installation in the grounds of Áras an Uachtaráin, as an appropriate and permanent tribute to the men and women whose effort and sacrifice contributed so much to Irish freedom and which would also serve as an inspiration towards realising such a promise of building a true republic, as outlined in the 1916 proclamation.
The project is being funded as part of the Government's Ireland 2016 Commemorations Programme, which has provided a budget of €160,000.
The President invited a Jury, chaired by Catríona Crowe, to choose suitable artists to be invited to make proposals and also to undertake the difficult task of choosing a design to proceed to realisation. The other Jury members were Imogen Stuart, Robert Ballagh, Seán Ó Laoire, and Jenny Haughton.
Fourteen Artists responded to the President's initial invitation and between them provided a broad range of proposals. Of these, the Jury selected five, who were invited to make more detailed proposals including maquettes (models) of their designs, and they were required to make a presentation of their proposals to the Jury.
At the completion of this process, the winning design chosen by the Jury was Rachel Joynt's 'Dearcán na nDaoine / People's Acorn'.
The finished piece was unveiled in December 2017. Click here for more information.
A series of videos, available here document the process used to bring the sculpture to life.
Competition Judges