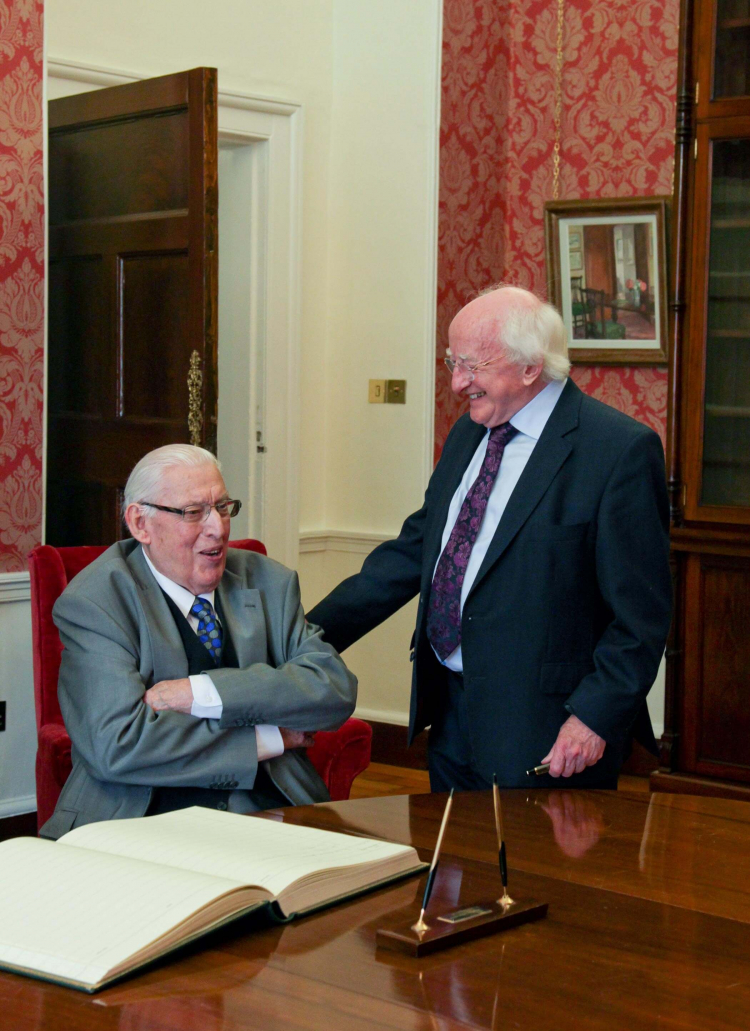 Statement by President Michael D. Higgins – Dr Ian Paisley
Published: Fri 12th Sep, 2014 | 00:06
President Higgins said today:
"I have heard with sadness of the passing of Dr Ian Paisley and on behalf of Sabina and myself, I would like to express to his wife Eileen and to his family our deepest sympathy.
Dr Ian Paisley was a man of deep convictions. Irrespective of one's political perspective, Dr Paisley was undoubtedly a man of immense influence on the contemporary history of this island.
His early career was characterised by an uncompromising position of a constitutional kind. However, his embracing of the change necessary to achieve a discourse that might lead to peace was of immense significance, as was his commitment to building relationships in support of that peace.
Having sent a representative to my Inauguration, Sabina and I were happy to welcome him and Eileen to Áras an Uachtaráin, where he showed great interest in the history of the institution and the building. I also had the opportunity to speak with Dr Paisley at his last public engagement in City Hall, Belfast in November of last year.
I convey my sincere sympathies to Baroness Paisley and to his sons and daughters Ian, Kyle, Rhonda, Sharon and Cherith on their loss, as well as to Dr Paisley's friends and colleagues within politics and the faith communities.
May he rest in peace"