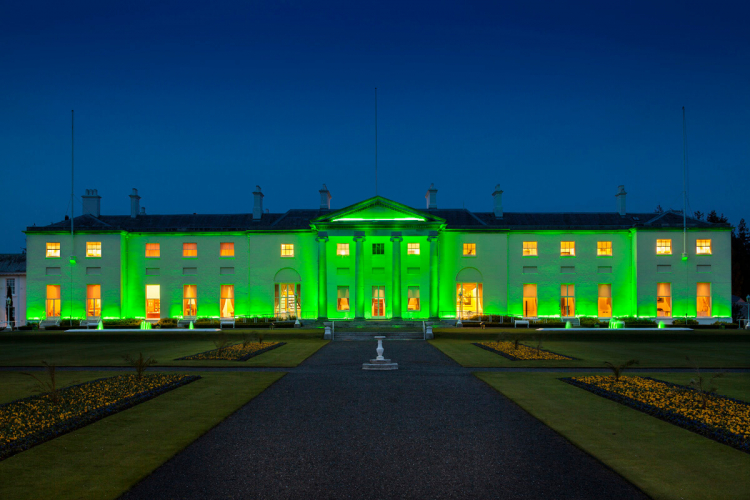 ST. PATRICK'S DAY MESSAGE 2013
Published: Tue 19th Mar, 2013 | 11:53
To Irish people everywhere and to the friends of Ireland around the world,
I send my best wishes for St Patrick's Day.
The 17th of March is a day when we celebrate the life and memory of our Patron Saint, Saint Patrick. It is also a day when, with our wider Irish family around the world, we reflect on our shared past; celebrate the unique culture and heritage which make us proud of our Irishness; express solidarity with each other in our communities; and show our gratitude to all those who have been, or are being, of assistance to Irish people at home and abroad.
In his life, St Patrick faced many challenges and adversities. He did so with a great generosity of spirit, forgave readily and refused to succumb to fatalism or resentment. Like St Patrick, we are today living through our own troubling and testing times. We too have been called on to show resilience, fortitude and the wisdom to move beyond destructive cynicism and recrimination. Many people have undeniably been hurt by the crisis of recent years; today we should think of them and reach out to them. I have in recent times witnessed across the country a great capacity and determination to learn from the failures of the past and to craft with compassion, and in solidarity with each other, a new version of our Irishness, of which we can all be proud.
Today we celebrate together a positive Irishness and take pride in the impact and resonance of Irish culture and heritage across the world. We celebrate the creativity, community spirit and rich culture for which we, as a nation, are recognised.
In recent days, I have invited to Áras an Uachtaráin some of Ireland's best artists to demonstrate through conversation and performance the depth and breadth of our island's cultural richness and its reach across the global Diaspora. Titled "The Glaoch" or Calling, the fruits of that invitation will be transmitted world-wide over the St. Patrick's Day week-end. I hope it makes its contribution to our celebration of Irishness, both by those who come to visit us and by those Irish abroad wherever they are gathered.
Today we remember especially our Irish community abroad. We are richer for their stories and experiences and are grateful for their continued connection and contribution to the country so many of them still call 'home'. 2013 is a special year here in Ireland; a year when we are reaching out to our many friends, family and connections overseas, inviting them to join us in a year-long celebration of all that is special about our country. The Gathering is a valuable opportunity to come together with our wider Irish community and enjoy a vibrant programme of events and festivals that will celebrate the best of Irish culture, arts, science, creativity, music, heritage and people.
At this time, we remember those Irish people whose peace-keeping and humanitarian work has brought them overseas. We also remember those Irish citizens who have been separated from their homeland through involuntary emigration and may not be able to visit home this year. I wish you, in particular, a happy and fulfilled time in your new countries. When economic circumstances allow and should you choose to do so, I hope that many of you will return to live and work in Ireland once again. Your return will be one that brings much joy and content to your families and communities.
All Irish people, wherever they may be in the world and whatever their circumstances, are in our thoughts on this special day; a day when we celebrate our Irishness and rejoice in being part of a global family and community of whom we can be very proud. I wish all of you a very happy and peaceful St Patrick's Day.