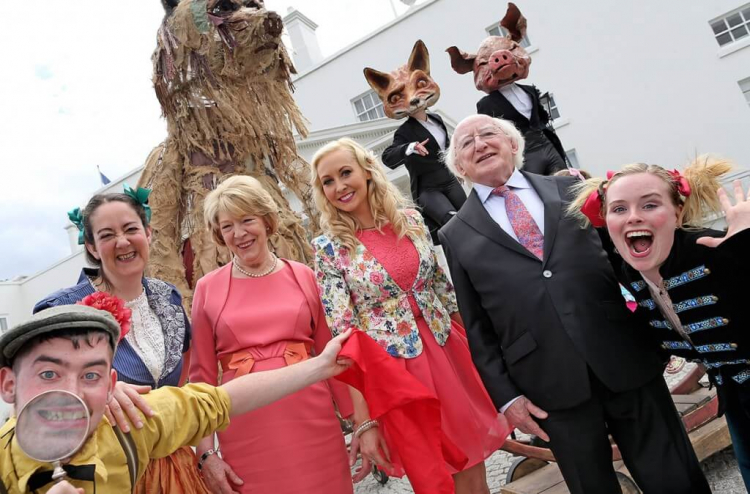 President hosts Garden Parties at Áras an Uachtaráin
Date: Mon 23rd Jun, 2014 | 15:54
President and Sabina Higgins host Garden Parties at Áras an Uachtaráin
This summer the President and Sabina Higgins are hosting eight garden parties at Áras an Uachtaráin.
Continuing the tradition of past Presidents, the President and Sabina are welcoming over 2,500 people from the island of Ireland to their residence in the Phoenix Park.
There are three Garden Parties for people engaged in community activities and members of voluntary groups, one garden party dedicated to the theme of 'Ethics', a family day, a garden party for members of Dáil Éireann and the Northern Ireland Legislative Assembly and a garden party for members of Ireland's musical societies.