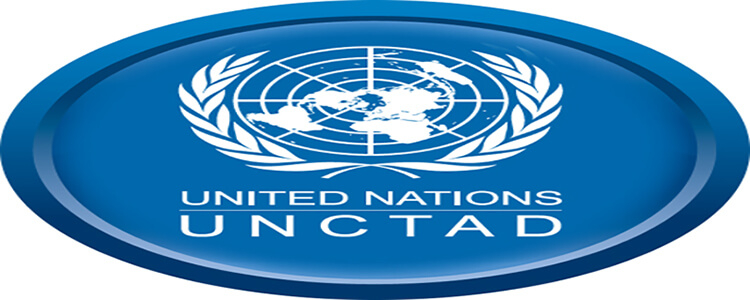 President Higgins to attend and deliver keynote address at UNCTAD, Geneva
Published: Fri 20th Nov, 2015 | 15:58
President Michael D. Higgins has been invited to deliver the keynote address at the 'United Nations Conference on Trade and Development (UNCTAD)' Debt Management Conference in Geneva on Monday (23rd November). President Higgins will give his address on the theme of 'Debt Management in the context of Development and Climate Change'. Sabina Higgins will accompany the President on his trip to Geneva where, over two days, he will have a number of meetings with United Nations and humanitarian agencies.
Sunday 22nd November
The President will travel to Geneva on Sunday afternoon. On arrival he will be met by Ms. Patricia O'Brien, Permanent Representative of Ireland to the United Nations and Mr Jean-Luc Chopard, Chief of Protocol for the Canton of Geneva and Ambassador Amando Perez, Deputy Permanent Representative of the Mission of Switzerland to the United Nations.
Later on Sunday evening the President and Sabina Higgins will attend a concert hosted by the International Committee of the Red Cross at Victoria Hall, Geneva. They will be greeted on arrival by Mme. Christene Beerli, Vice-President of the International Committee of the Red Cross.
Monday 23rd November
On the morning of Monday 23rd the President will travel to the UNCTAD Conference at the Palais des Nations. He will be greeted at Dr Mukhisa Kituyi, Secretary General of UNCTAD and they will then proceed to a formal meeting.
After his meeting with the Secretary General of UNCTAD the President will deliver his keynote address in the main Conference Hall on the theme of 'Debt Management in the context of the Sustainable Development Goals and Climate Change'.
Later on Monday morning the President will have formal meetings with Mr Luis Alberto Arce Catacora, the Bolivian Minister for the Economy and Public Finance and with Mr Michael Møller, Director General of the UN Office in Geneva.
After lunch, hosted by Dr Kituyi, the President will depart Palais des Nations for a formal meeting with Mr Zeid Ra' ad Al Hussein, UN Commissioner for Human Rights at the Palais Wilson.
On Monday evening the President will visit the International Labour Organisation (ILO), where a formal meeting with Mr Guy Ryder, the Director General, has been arranged - and he will have an opportunity to also meet Irish staff members. Mr. Ryder was present in Dublin when the President gave the Phelan Memorial Lecture which celebrated the contribution of Waterford's Edward Phelan, who was Director-General of the ILO from 1941-48.
Later in the evening the President and Sabina are guests of honour at a dinner hosted by Ambassador Patricia O'Brien.
The President and Sabina return to Dublin on Tuesday (24th) morning.