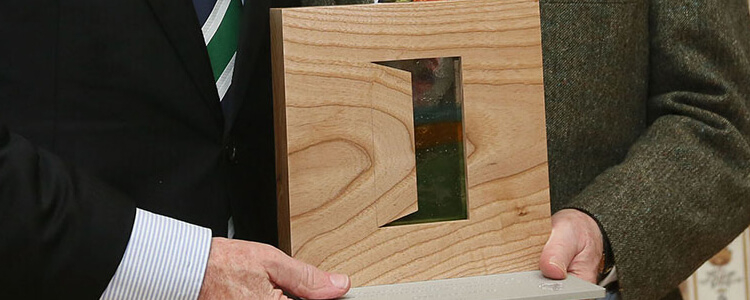 Irish Abroad recognised at Presidential Distinguished Service Awards ceremony
Published: Thu 3rd Dec, 2015 | 16:46
Solicitor Gareth Peirce and author Mario Vargas Llosa among recipients honoured by President

British solicitor and human rights activist Gareth Peirce, Fr. Brendan McBride of the Irish Immigration and Pastoral Center in San Francisco and businessman and Chair of Concern Worldwide Tom Moran were amongst those honoured with the Presidential Distinguished Service Award for 2015 at a ceremony at Áras an Uachtaráin this evening (Thursday).

The Presidential Distinguished Service Award for the Irish Abroad honours the work of exceptional people who contribute to Ireland and to Irish communities abroad. The awards are organised by the Department of Foreign Affairs and Trade with nominations made by Irish communities abroad through Ireland's embassy network.

President Higgins this evening presented Awards for 2015 to Mario Vargas Llosa, Fr. Donal Doyle, Niall FitzGerald, Charles Handy, Sr. Dr Miriam Duggan, Fr. Brendan McBride, Maureen Murphy, Gareth Peirce, and Tom Moran. Gabriel Byrne, who could not be in attendance on the evening, was also honoured. The ceremony was attended by the Taoiseach Enda Kenny, Minister for Foreign Affairs and Trade, Charles Flanagan, TD, and Minister for the Diaspora, Jimmy Deenihan, TD.

Speaking in advance of the event, Minister Flanagan said:
"I am delighted that the achievements of these ten remarkable people will be acknowledged by the President tonight. Collectively, they have helped to build and expand our reputation around the globe. Their service and commitment to this country is a shining example to us all and I am delighted that they are being honoured by the President in such a fitting manner."


"This is the fourth year of the Presidential Distinguished Service Awards and it is an important acknowledgement by the President, on behalf of all of the people of Ireland, of the significant contribution of those honoured to Ireland and to Irish communities abroad."
Minister for the Diaspora, Jimmy Deenihan added:
'As Minister for the Diaspora I am delighted that the achievements of our global family are being formally recognised tonight. These awards cover a number of diverse categories – from Arts, Culture and Sport; to Business and Education; to Irish Community Support – which reflects the remarkable and wide-ranging contribution of Irish people abroad to their diaspora communities."
The recipients of 2015 Presidential Distinguished Service Awards are:
Arts, Culture and Sport
Gabriel Byrne (US)
Mario Vargas Llosa (Peru)

Business and Education
Fr. Donal Doyle (Japan)
Niall FitzGerald (UK)
Charles Handy (UK)

Charitable Works
Sr. Dr Miriam Duggan (Kenya)

Irish Community Support
Fr. Brendan McBride (US)
Maureen Murphy (US)

Peace, Reconciliation and Development
Gareth Peirce (UK)
Tom Moran (US)