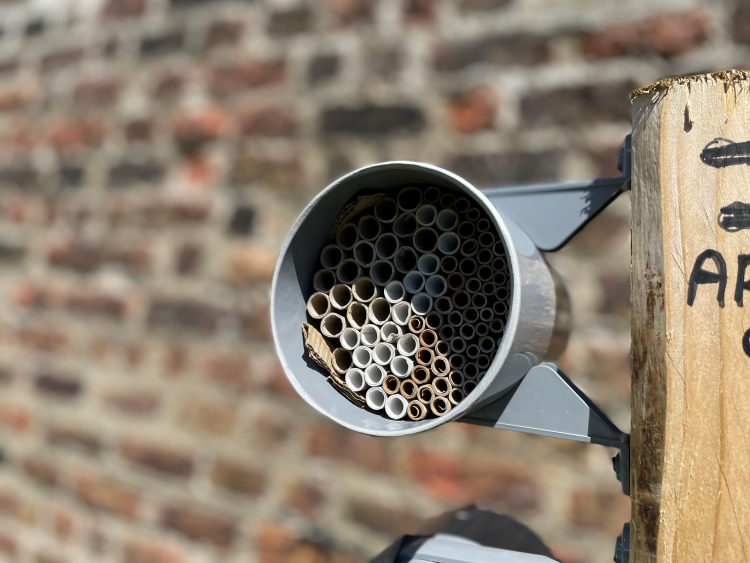 "Bee Hotels" have been installed in the grounds of Áras an Uachtaráin
Published: Mon 31st May, 2021 | 16:00
These "bee hotels" have been installed in the grounds of Áras an Uachtaráin, as part of a study into the behaviour of cavity-nesting solitary bees.
The project, undertaken by researchers at University College Dublin, Trinity College Dublin and Teagasc, includes the installation of a number of nests, each containing 20 tubes of five different diameters, at varying heights.
There are 99 different species of bee in Ireland, and only one of those - Apis mellifera mellifera, the dark northern Western honey bee – is a native honey bee.
Ireland is home to 77 different species of solitary bees, whose role as pollinators is crucial to the survival of our plant life. Crops such as apples, strawberries, raspberries, tomatoes, blackcurrants, peppers, courgettes and pumpkins are reliant on bees for pollination.
Click here to read how President Higgins is highlighting the importance of protecting Ireland's biodiversity.