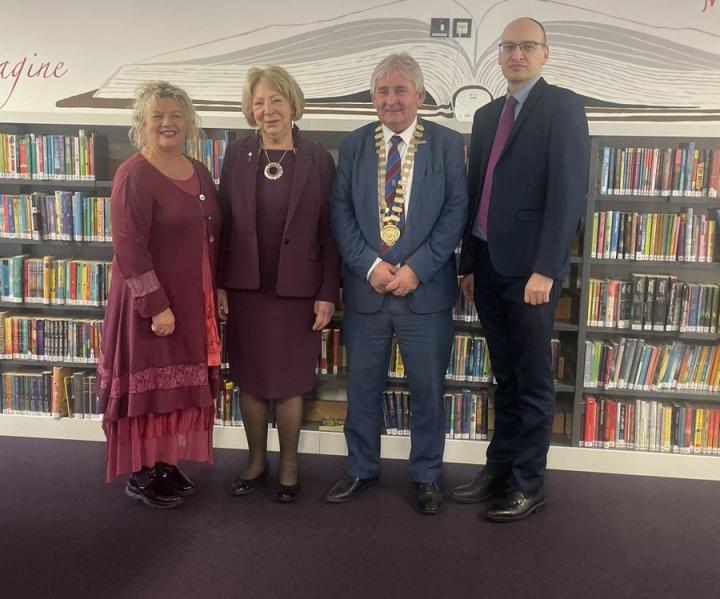 As part of the Decade of Centenaries Programme, Galway Public Libraries developed two projects and they were launched by Sabina Higgins in Ballinasloe Library.

'A Dialogue through Poetry and Music' is a collaboration between poets and musicians who were commissioned to create new works on the theme of 1921. Participating poets included Emily Cullen, Louis de Paor, Luke Morgan, Noelle Lynskey and Nuala O'Connor. They were joined by musicians Ciaran Cannon, Dana Lyn, Ger Fahy, Emily Greaney with Tomás and Róisín Mannion.

'Artists & Activists: 1922 Women in a Changing Cultural Landscape' highlighted the role of women as artists and creatives in the early twentieth century by showcasing the contributions of specific women who revolutionized Irish art including 'domestic' art pieces such as weaving, embroidery and clothing.