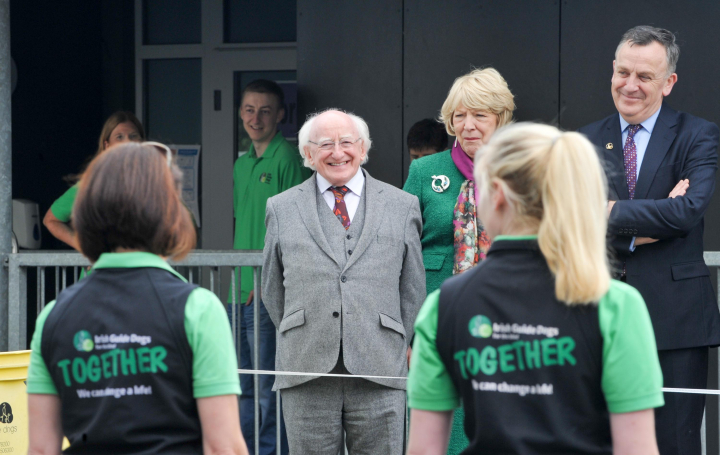 On the occasion of the organisation's 40th anniversary, President Michael D. Higgins visited the National Headquarters and Training Centre of Irish Guide Dogs for the Blind in Cork.
The President of Ireland said "through your hard work and commitment you have helped to instil, in many citizens living with disabilities, the expectation that they too can succeed; can aspire to live the life of their choice; have their voices heard; have their participation enhanced; their talents respected; and be defined by their skills and abilities and all of their possibilities."
As well as meeting Irish Guide Dogs for the Blind President and co-founder Jim Dennehy, President Michael D. Higgins addressed an audience of more than 400 people and attended a demonstration of working dogs skills. The President also buried a time capsule of working dog related memorabilia in the charity's Reflection Garden.
Click on the 'Photos' tab to see some of the photos from the event.