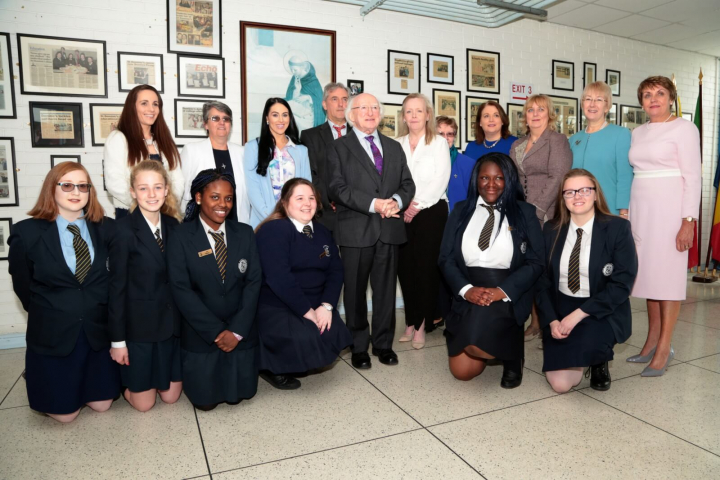 On 4 May 2017, the President visited St. Dominic's college and St. John's secondary school, in Ballyfermot.

In his speeches at both schools, the President focused on the importance of combating bullying and intolerance, and he praised both schools for their emphasis on extra-curricular activities, providing pupils with opportunities to develop their talents.
Click on the link below to see a short video of the President's visit.